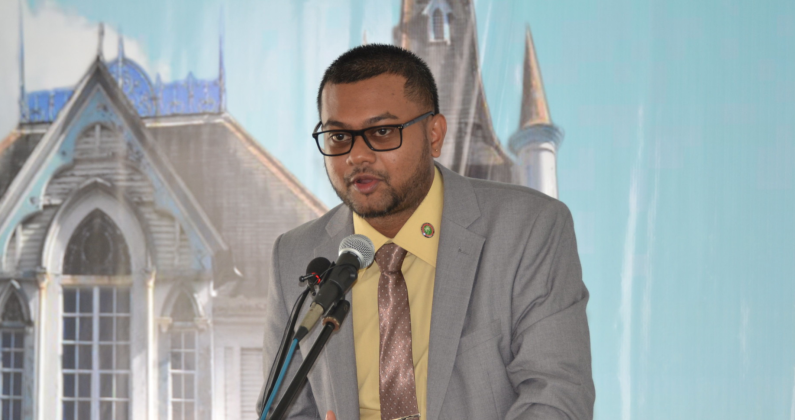 Mayor of Georgetown Ubraj Narine has added his voice to the ongoing concerns being raised by citizens about the government's latest vaccination policy and is calling for the policy to be withdrawn.
In a statement today, the Mayor said he finds the development deeply worrying and believes that the government is using the pandemic as an excuse to exercise authoritarian tendencies.
The Mayor said he is particularly concerned about citizens who are unable to be vaccinated due to underlying conditions and are now being turned away from businesses.
He said the government is yet to properly articulate a plan for citizens who because of medical reasons are advised against taking the vaccine.
"These persons are restricted from accessing essential services of the state and even restricted from earning and feeding their families. What is worse is that there is no mechanism to treat these persons or even officially acknowledge their limitations for consideration by the Government.," The Mayor said.
The Mayor has also signaled his support for the Court case that was filed by the Trade Unions against the vaccination policy.
"The citizens of Guyana deserve to have such sweeping restrictions be ventilated in that Court and by their elected representatives to ensure that their rights, freedoms are in keeping with the inalienable rights as guaranteed by the Constitution of Guyana," Mr. Narine said.
According to the Mayor, the government has seemingly chosen a dictatorial approach rather than embarking on a robust public information campaign to dispel fears.
Mayor Narine wants the government to reconsider its approach and consult with the people on the way forward.