The Commission of Inquiry which examined the deadly March 3rd, 2016 Camp Street Prison riot has recommended that the Government takes urgent and serious steps to address the problem of overcrowding at the jailhouse.
After more than two months of hearings, the Commission completed its final report and handed in that report to President David Granger on Wednesday afternoon at his office.
Chairman of the Commission, retired Justice James Patterson spoke briefly with the media after handing over the report and explained that there was grave concern about the over population problem that continues to affect the Camp Street prison.
He said the government would need to make moves "like yesterday" to address the problem.
Justice Patterson said the administration may also have to pay more attention to the reform programme for prisoners so that once they leave the system, they would be able to easily become reintegrated into the society.
"When they come out they must be able to earn something. And to alleviate the crowding aspect, we would want it to be considered as urgent, the improvement of physical and social facilities. We were concerned about the overcrowding and that concern is immediate. We want it done like yesterday", he said.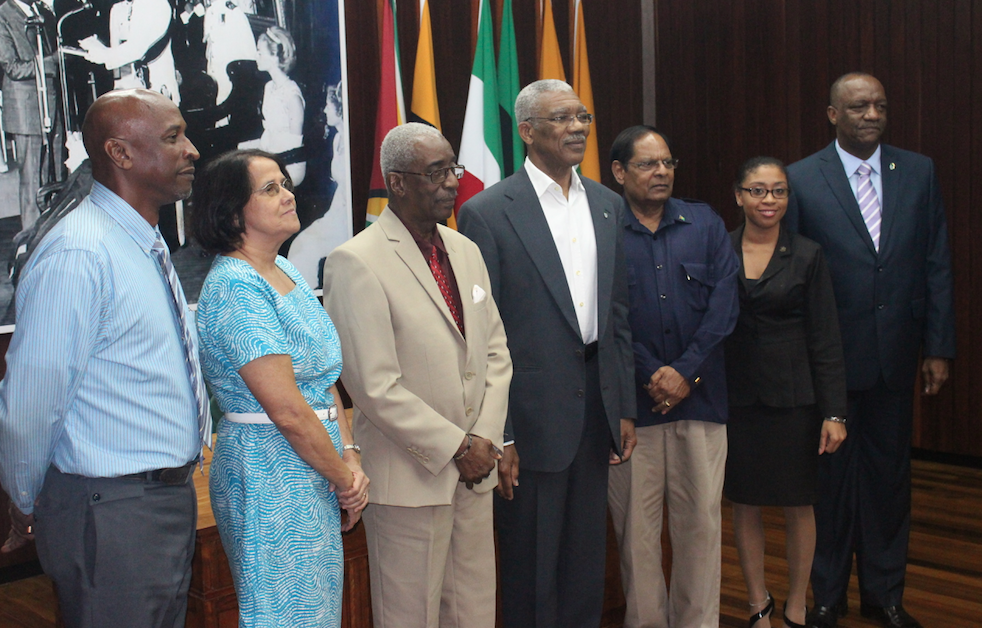 Asked whether the Commission recommended any disciplinary action against any prison officer, the Commission Chairman said, making such a recommendation was not part of its responsibility. He noted that the administration would have to make such a decision based on the Commission's findings.
President David Granger welcomed the Commission's report as a landmark moment. He said the 2016 prison unrest which led to the deaths of 17 prisoners was the worst in Guyana's history and it must never happen again.
He said his government will be using the Commission's findings and recommendations as part of its efforts to overhaul the prison system completely. Already, the administration is looking at expanding the Mazaruni prison and transferring more prisoners from Georgetown to that location.
During the Commission of Inquiry, several prisoners and prison officers appeared before the Commission and offered various details about the deadly fire and what may have led to the protests that triggered the blaze.
President Granger said while some persons may have been against the Commission, he never pretends to be a "know it all", who would have all of the answers.