President David Granger this morning said his government intends to respect the High Court's ruling which has rendered the directive to the Police Service Commission to put a hold on the planned promotions of Senior Police Officers, as unlawful and unconstitutional.
But while the Head of State has noted admiration for the ruling handed down by Chief Justice, Roxanne George-Wiltshire, he continues to insist that the move by the government was necessary at the time.
"So far we are respectful of that ruling. You know very well the reasons why we had to take action. The government of Guyana is deeply concerned about state security," Mr. Granger told reporters at State House on Wednesday.
He said while the Court has now deemed the move unlawful, the state would have been failing in its responsibility if it had ignored the warnings that security was being imperiled and jeopardized.
The President said the move was necessary at the time and reiterated nonetheless respect for the Chief Justice's ruling.
He said the government now awaits the written ruling and will have a formal response when that ruling is studied.
The Police Service Commission was preparing to put together its list of promotions when it received the letter from the State Minister, Joseph Harmon who said it was at the request of the President.
The Chief Justice in her ruling made it clear that the Constitution has no provisions for the Minister of State to direct the Police Service Commission on the issue of promotions.
The life of the Police Service Commission has since expired and a new Commission is still to be sworn in.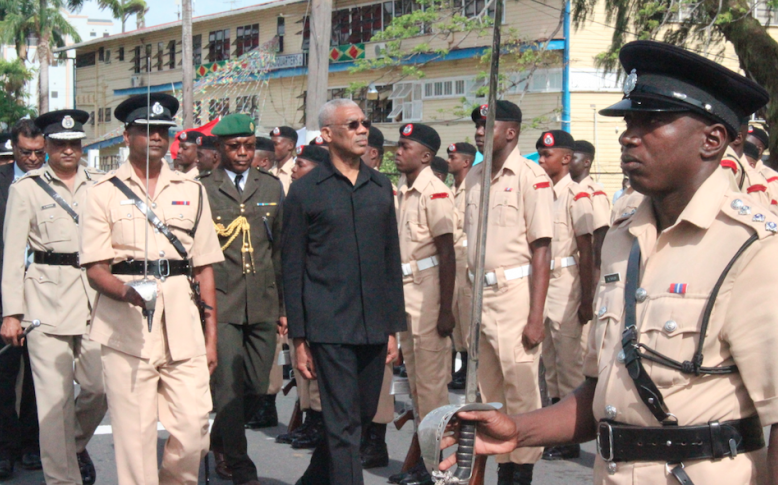 To this end, Mr. Granger said the government is working to have the Commission reconstituted in the shortest possible time.
The move by the Government to put a hold on the promotions came as the top brass of the Police Force came under fire for their handling of an investigation into an alleged assassination plot against the President.
A Commission of Inquiry has recommended the firing of the Police Commissioner and for sanctions to be taken against a number of other senior officers.
The Police Commissioner was recently sent on special leave, "in the public's interest".