The decision by the President, through his State Minister, to request that all Police promotions be put on hold by the Police Service Commission was as a result of an alleged compromise of the system that was in place to recommend Police promotions.
President David Granger disclosed on Friday that he received a number of letters from interested parties, pointing out that the recommendations forwarded to the Police Service Commission by the Force would have resulted in the superseding of some officers.
Mr. Granger said the compromise of the system was something that he decided to look at and the request to hold the promotions was made and accepted by the PSC.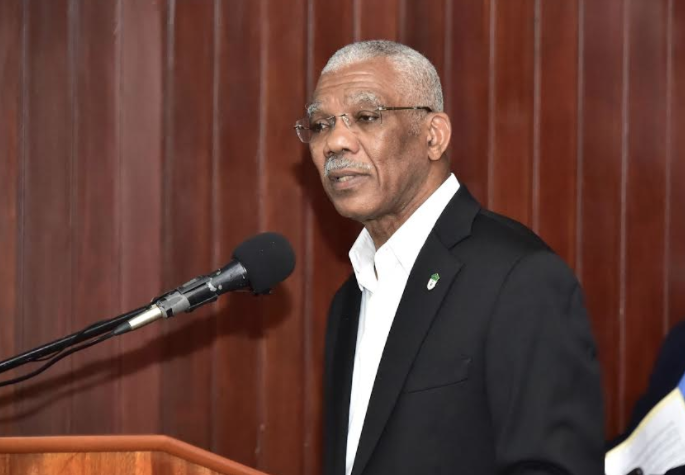 "Taken as a whole, I felt that the integrity of the process was compromised and that it was not in the public's interest to proceed with those nominations and that is why it was requested that the recommendations be frozen", the President said.
The life of that PSC has since ended and the promotions remain on hold. The High Court has also ruled that the request to halt the promotions which was made by the State Minister was unconstitutional.
The President is hoping to have a new Police Service Commission in place before the end of the year.