The Police Service Commission has indicated to the Commissioner of Police that all promotions of Police Officers have been put on hold until February of next year.
Police Commissioner Seelall Persaud announced this morning that he was made aware of the decision late yesterday via a letter from the Constitutional body.
He said he is extremely disappointed by the decision and he believes that the entire Guyana Police Force is disappointed by the move, since Police officers look forward to the tradition of being promoted at the end of the year.
Persaud blasted the Commission for "playing into the hands" of former Home Affairs Minister Clement Rohee, who this week called for the promotions to be delayed until disciplinary action against police officers up for promotion would have been completed.
The Police Commissioner explained that all the move does, is demoralize the officers of the Force at this time and take the Force back to a place where it was when Rohee was in charge of the security sector.
He explained that recommendations for promotions were put forward by the Police Force months ago and all of the officers up for promotion were interviewed by the Commission, so he is at a loss over the sudden decision to put the process on hold and leave police officers in suspense.
"It is better for the officers to know that they didn't get the promotion than for them to be left there with no idea", the Police Commissioner said.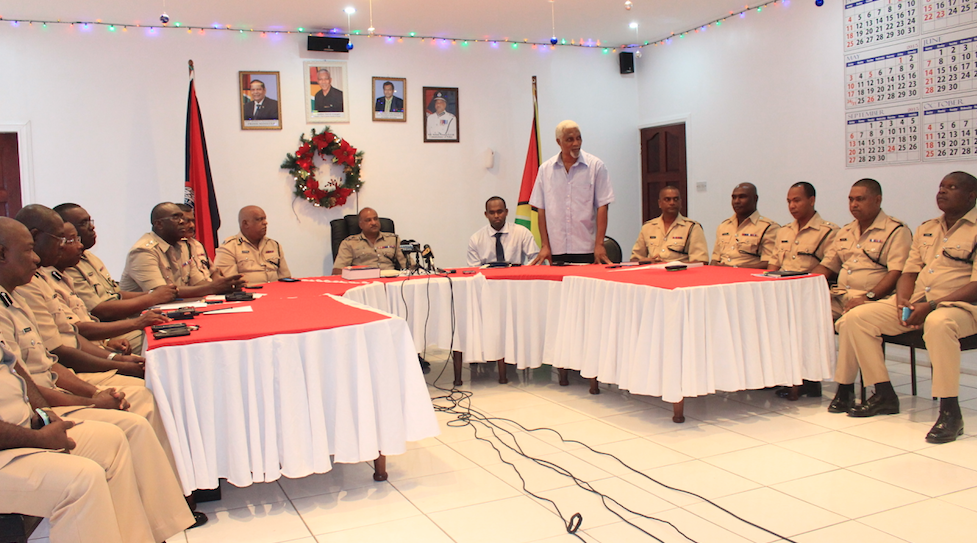 The Police Service Commission is responsible for the promotion of police officers from the rank of Inspector right up to Assistant Commissioner of Police.  The posts of Police Commissioner and Deputy Police Commissioners are handled by government.
The Police Commissioner said there is really nothing that his office could do to get the Police Service Commission to change its position about the delay.