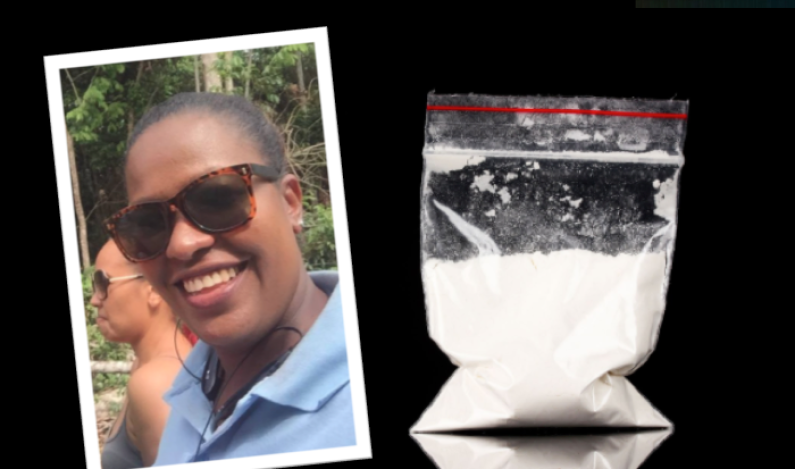 The Deputy Regional Executive Officer for Region Three, Ameena Hinds, is in the custody of U.S Authorities after she was busted in Texas with just over three pounds of cocaine stashed in her suitcase.
The woman traveled to Texas on a United Airlines flight from Trinidad and Tobago on October 29, 2016.
On her arrival, she was pulled over by US Immigration and Customs agents and a search of one of the suitcases she was carrying revealed the illegal substance.
The cocaine was reportedly stashed in the inside lining of the suitcase and the 36-year-old woman allegedly told the agents that she had been given the piece of luggage by a man in Trinidad to take to Texas for delivery.
She was reportedly offered US$2500 for the cocaine trafficking job and was expected to travel with the bag to New York from Texas and deliver it at a hotel.
She reportedly took the job so that she could be able to settle an outstanding debt.   She has been slapped with drug trafficking charges and faces jail time once found guilty.
Hinds served as the Deputy REO for Region Three for a number of years and even acted once as the REO for Region 4.