Minister of Education Priya Manickchand today said the recently installed Vice Chancellor of the University of Guyana, Dr. Paloma Mohamed, has her full support and will continue to enjoy that support.
Back in June in the height of the post-election saga, the University of Guyana announced the appointment of Mohamed to the top University position.
She landed the job following a number of interviews and a decision by the University Council. However, just after the change of Government in August, there were whispers in some government circles that the administration might not have been too happy with the University's decision to make the appointment.
But during a press conference this afternoon, the Education Minister made it clear that she did not have a problem with the appointment since it followed a number of statutes that cover the university and she intends to continue to lend full support to Dr. Mohamed.
"Poloma Mohamed was chosen and elected as Vice Chancellor by a process and that process is governed by statutes of he University of Guyana Act. The Council is the body that selects a Vice Chancellor. Dr. Mohammed is in place and she has my full support and she is going to enjoy that support so that together we can align UG's priorities and delivery of education with what the country needs and with what the government's vision is for the country", Ms. Manickchand explained.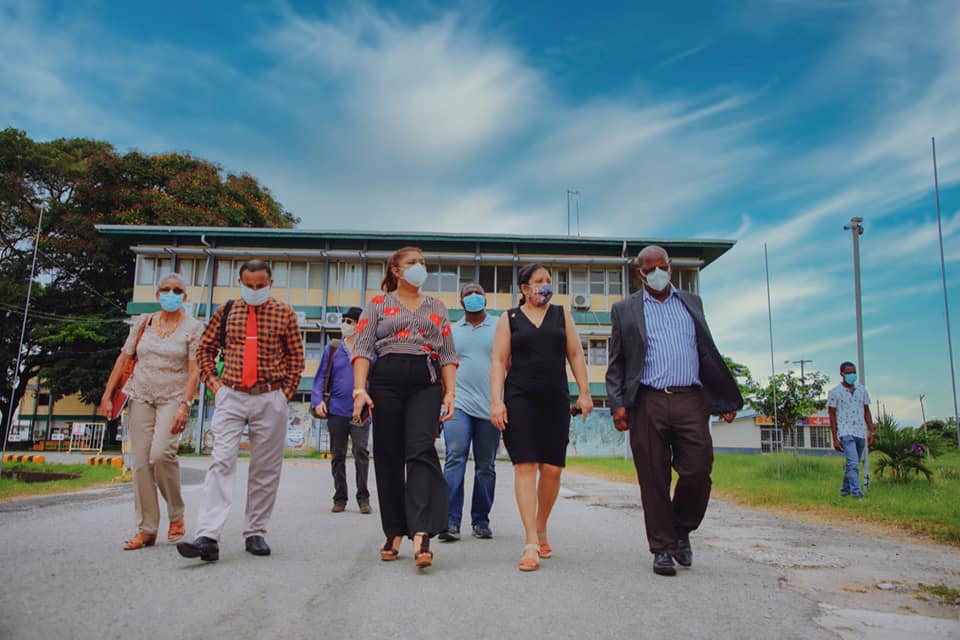 Without giving examples, she said she knows there are still concerns about the politicization of the University of Guyana and she hopes that is an issue that the Vice Chancellor will be able to address.
Up until her appointment, Professor Mohamed, who is a behavioral scientist, was serving as the Deputy Vice-Chancellor responsible for Philanthropy, Alumni and Civic Engagement (PACE).
She served previously as the Director of The Centre for Communication Studies and Dean of The Faculty of Social Sciences at the University of Guyana.
She was educated at the University of Guyana, Harvard University, and the University of the West Indies in Trinidad and Tobago.