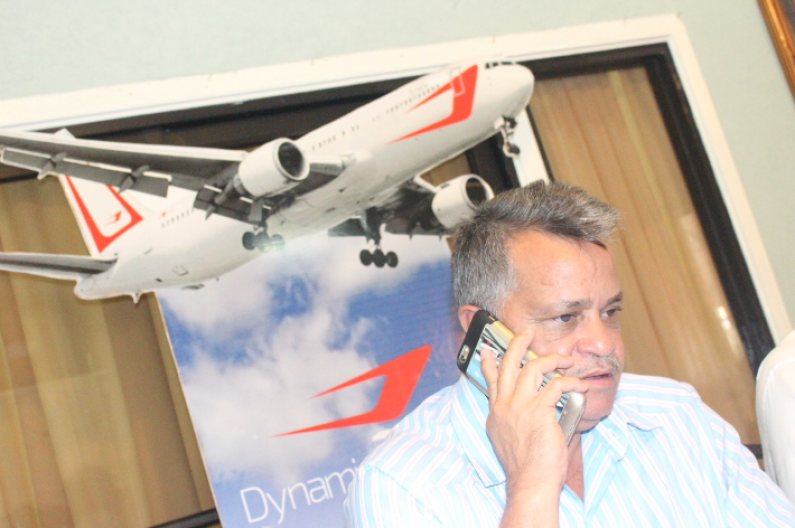 Local representative for Dynamic Airways, Captain Gerry Gouveia, on Monday said he was "deeply sorry" over the cancellations and delays by Dynamic Airways that left hundreds of passengers in Guyana and New York stranded over the weekend.
He told a press briefing at his Duke Lodge Hotel, that the airline has since brought in a third aircraft to begin ferrying passengers between Georgetown and New York.
According to Gouveia, Dynamic experienced a double dose of problems late Friday night as one of its aircraft developed a maintenance issue with one of its wing flaps and the back up plane was hit by a ground handling truck at JFK.
Mr. Gouveia explained that correcting the faults took longer than expected, and a snowstorm that blanketed the JFK airport, further frustrated the repair efforts.
He told the media that the series of events resulted in the problems that forced the cancellations of the flights coming in to Guyana and leaving Guyana over the weekend.
Rowdy passengers at New York's JFK airport cursed out Dynamic contract workers and demanded answers after they were told that their weekend flights had been cancelled.
To make matters worse, the information telephone numbers provided by the carrier had no one answering with any information on the other side.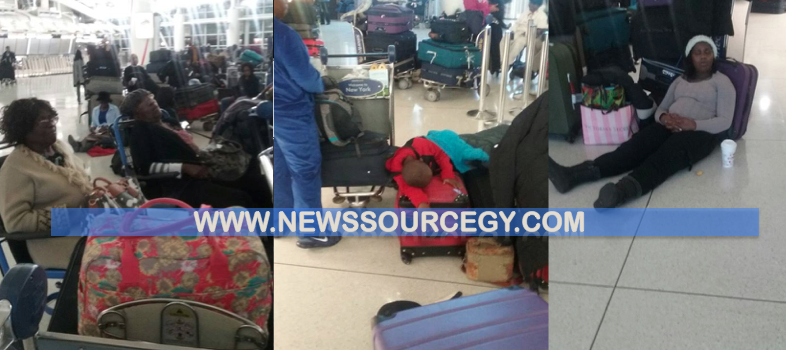 Gouveia said that situation is unacceptable and the airline must move to fix that.  He said he could understand the stress and frustration experienced by travelers but asked for their understanding as the carrier begins to get them to their destinations.
He said it has not all been doom and gloom for the airline, since it had been operating on time and with very few hiccups over the past year. He said he would give the airline a grade of seven out of ten for its overall service, but admitted that the inflight service needed lots of improvements and as such he would offer a failing grade for the airline's in flight operations.
Captain Gouveia said he recently attended meetings with the airline's management in the US and expressed his dissatisfaction with the inflight service, which has also been heavily criticized by passengers. The airline, he said, will be making more moves to improve its service as it remains committed to the Guyana market.
Gouveia hopes that once the airline gets the stranded passengers to their destinations, then the service should be back to a state of normalcy by midweek.