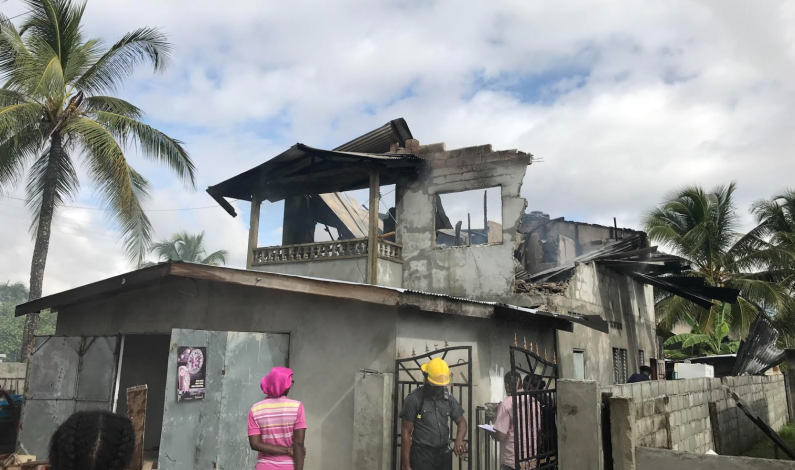 Ten persons were left homeless after an early morning fire gutted the top floor of a two-story apartment building in B' Field, Sophia.
The fire reportedly started just after 8 o' clock this morning in one of the apartments.
The landlord and her family are among the persons affected by the fire.
The landlord's daughter Ronalda Lewis recalled that she was in her room when her younger sisters alerted her to the fire.
The smoke was spotted coming from the mother's room and the young woman made efforts to put out the blaze but it continued to spread.
The Fire Service was summoned and the firemen were able to contain the blaze.
A number of household items and furnishings were badly damaged and a full investigation of the blaze is ongoing.