Education Consultant and retired Head teacher, Mrs. Ingrid Fung, returned to her hometown of Affiance on the Essequibo Coast on Friday to launch a literacy programme at her old Primary School, the Taymouth Manor Primary.
She also dedicated her National Award to the same Primary School, which was the first school she attended.
On Thursday, Mrs. Fung was conferred with the Golden Arrow of Achievement for her years of service and dedication to the field of education.
"My country honoured me and today I want to dedicate this award to every one who has contributed to who I am".
Mrs. Fung said she wanted to return to her first school because that was where it all began.
"I remember a little girl clad in her blue and cream uniform, armed with her slate and pencil, Timid with faltering steps, ready to begin her educational journey. Today, that little girl stands before you. She has come full circle. She has come home", she said.
During a small ceremony, attended by her immediate family and teachers and pupils of the school, Mrs. Fung recalled her school days and the many lessons she learnt that helped in shaping her life.
Her Primary One teacher, Marcus Peters, was among those sitting in the audience smiling, as she spoke about his teaching style and her days at the school.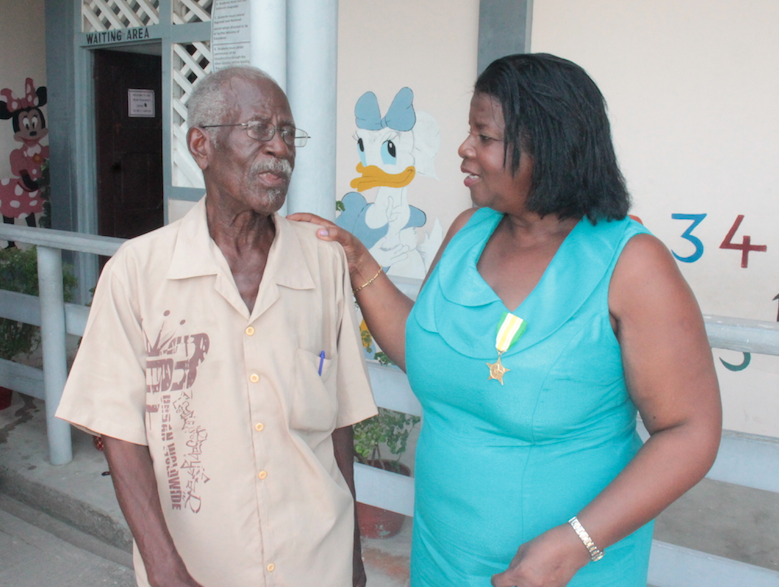 She recalled, "He taught me that reading was essential and having a sound vocabulary was critical. I still remember those dictation passages and the consequences. One error, one lash; six errors, six lashes. You have helped in nurturing a good English teacher".
The literacy programme, which was launched by Mrs. Fung, came after consultations with education officials and teachers of the school.
She said there is a problem with literacy in the country and she wanted to make her contribution to solving the problem.
The programme will be done as part of the school programme at the school as children will be encouraged to read more. A component of the programme will also target teachers who will be expected to overlook the programme and play their part. Retired Education Officer for Region #2, Claude Amsterdam will overlook the programme at the school.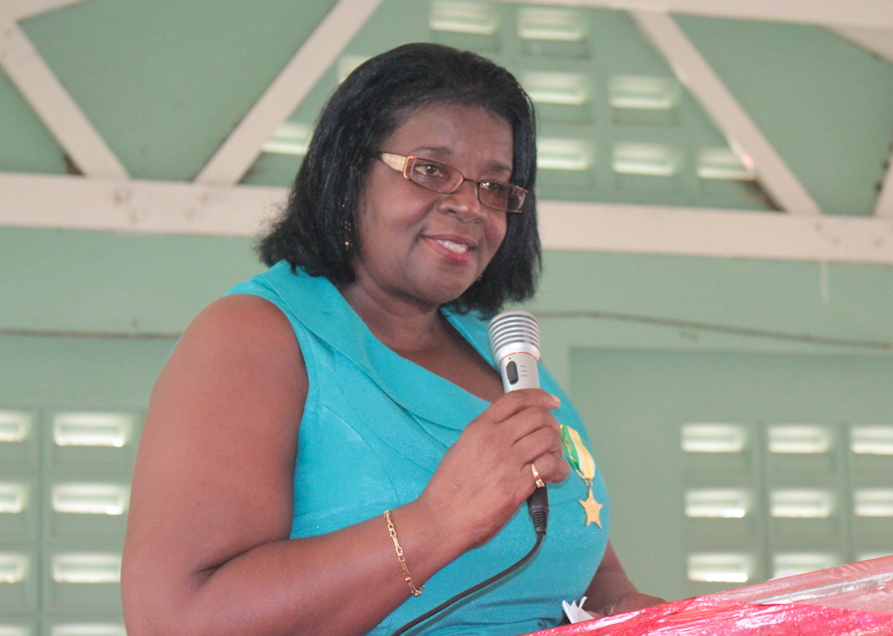 Already, the Education Department in the region is hoping that the programme could be extended to other schools or in the interim; children from other schools would be allowed to be part of the literacy programme at the Taymouth Manner Primary. The programme will initially run for six months then it is expected to be extended.
"Read until words become your friend. And when you need to find one, they will jump out at you", Fung encouraged.
The programme has been welcomed by the Headteacher and other teachers of the school who said it will play a role in lifting the literacy level in the school and community.
Mrs. Fung also dedicated the fenced flagpole area to the school during her visit. She said she thought it important to add some beauty to the flagpole area where the children would gather for their assembly and play time.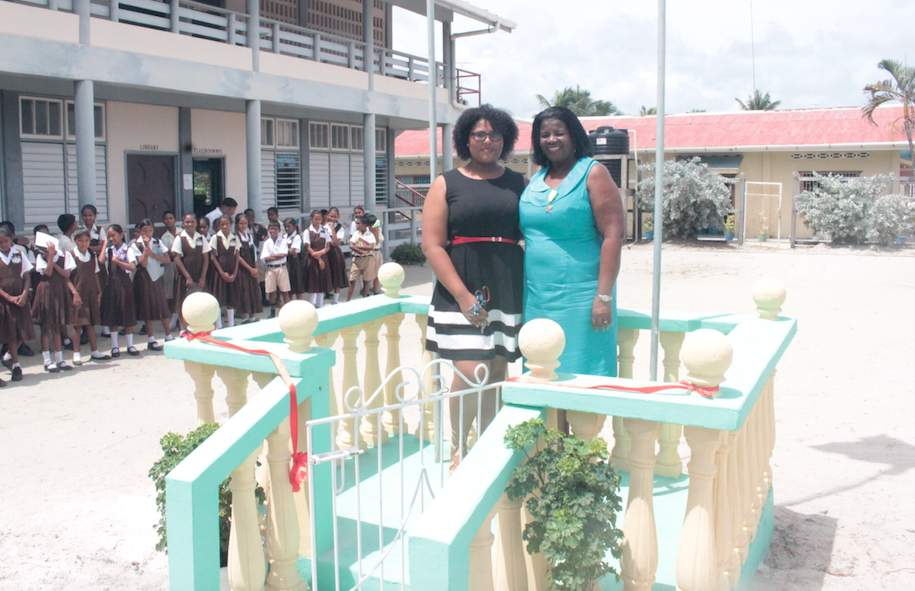 Mrs. Fung, who spent several years as Headteacher of the St. Joseph's High School in Georgetown and is a well known English teacher, was thanked for her contribution to her old primary school. She promised that she will be returning often to ensure the programme is successful.