Former Prime Ministerial Candidate for the People's Progressive Party, Elisabeth Harper has decided that she does not want to serve with the PPP/C in the National Assembly.
In a brief interview with News Source, Ms. Harper indicated that she was offered the position as a Member of Parliament for the PPP Civic but has turned down the offer. She said she does not want to offer much more on the issue.
Harper served as Director General of the Ministry of Foreign Affairs up until she decided to accept the PPP's invitation to be the party's Prime Ministerial Candidate. She was forced to resign from her position in the public service after she accepted the political nomination.
News Source understands that Ms. Harper was not among the first set of names selected to take up the 32 opposition seats that the PPP won at the last elections. Her name was eventually selected following several rounds of discussion among senior members of the PPP. When she was eventually contacted and the offer was made, she decided against accepting it.
Although, she will not serve in the National Assembly, Ms. Harper who also served as Guyana's Ambassador to CARICOM and was a well-respected Diplomat on the international scene, told News Source that she remains committed to working for Guyana and serving in the benefit of the nation.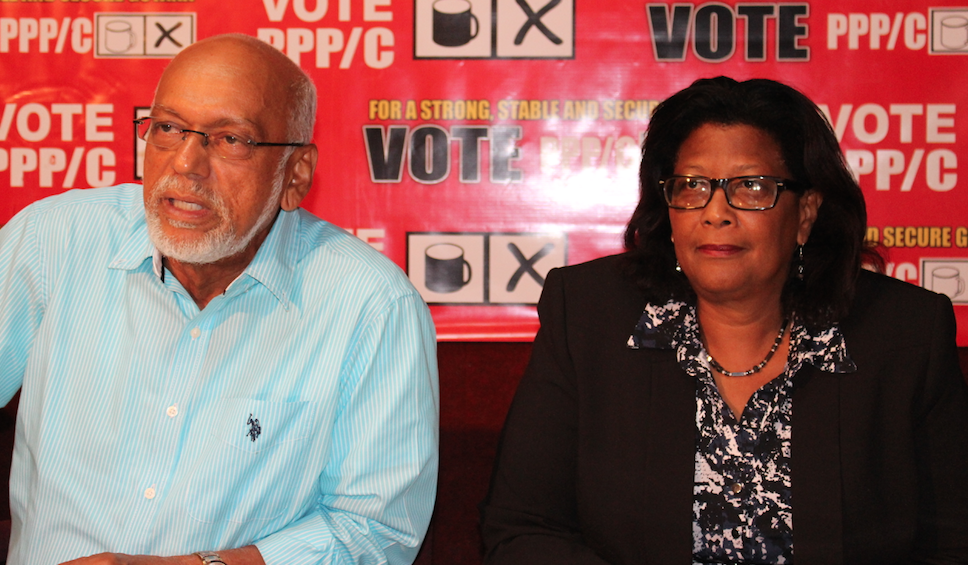 There are reports from sources close to Harper that she has not been comfortable with some of the positions taken by the PPP Civic since the elections. News Source understands that she expressed reservations about serving in a National Assembly where there might be opposition to government programmes and policies for opposition sake.
The PPP on Monday announced that it has finalized its list of candidates to serve as Members of Parliament. Former President Bharrat Jagdeo is expected to re-enter the parliament and lead the PPP's business in the House as the Leader of the Opposition.
Former President Donald Ramotar who served as the PPP's Presidential Candidate at the last elections is unlikely to take up a seat in the opposition and find himself junior to Jagdeo, who is constitutionally barred from ever running again for President of Guyana.