by Samuel Sukhnandan
The Department of Energy today denied breaching any procurement process with its planned sale of Guyana's portion of first oil by invited bidding.
Last week, the government dispatched an invitation to selected refiners around the globe inviting them to bid for 3 million barrels of Liza Blend crude.
The revelation has some industry watchers claiming that the move could be considered a procurement breach.
But the Director of Energy Dr. Mark Bynoe said there has been no such breach and there was no intention to keep the matter a secret.
"It is a sale and it doesn't require going through a procurement process whether you are selling sugar on the open market or some such. When we go to an RFP (request-for-proposal) then that will have to go through the full procurement process. That's where we are saying we launch a request for proposal it will go through the National Tender & Procurement Administration (NPTA)," Bynoe told reporters this morning.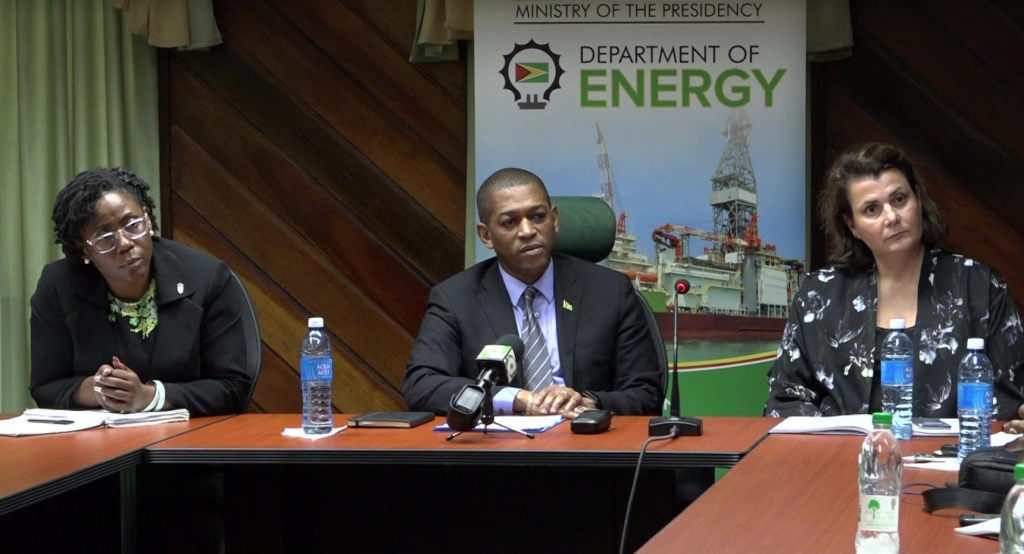 He said his Department was awaiting the finalization of the bidding before informing the nation.
"Guyana is operating within a system whereby it is dealing with international, commercial transactions as well. What we are aiming to do, is come to you when the matter was concluded and not during because what it can do is weaken the Government's negotiation position," he explained.
Dr. Bynoe also explained that even before taking the bidding route, the Department consulted with the Public Procurement Commission (PPC) to ensure that they were not contravening any of the laws of Guyana.
"It doesn't help for us to be truncating commercial business through the media. So it was never the intent for Guyana to be shielding what is happening here. I was hoping that we can have a wrap up here where we can say to you this is what was done. It is the government's intent to keep things under wrap."
According to the Energy Department Head, the companies that were selected include ExxonMobil, Hess, China National Oil Company, Shell, Chevron and British Petroleum. "It's important for us and the operators because introducing to the open market. Making Liza crude a benchmark."
Meanwhile, the Department's Crude Marketing Specialist, Virginia Markouizue told reporters that the companies selected are all international oil companies with integrated value chains.
"They are companies with very vast experience, well-known to the market. We reached out to a wide range of companies. Not only do they have vast experience in crude oil but they have experience but they have a global refining footprint. They are very much aware of the intricacies of introducing a new grade."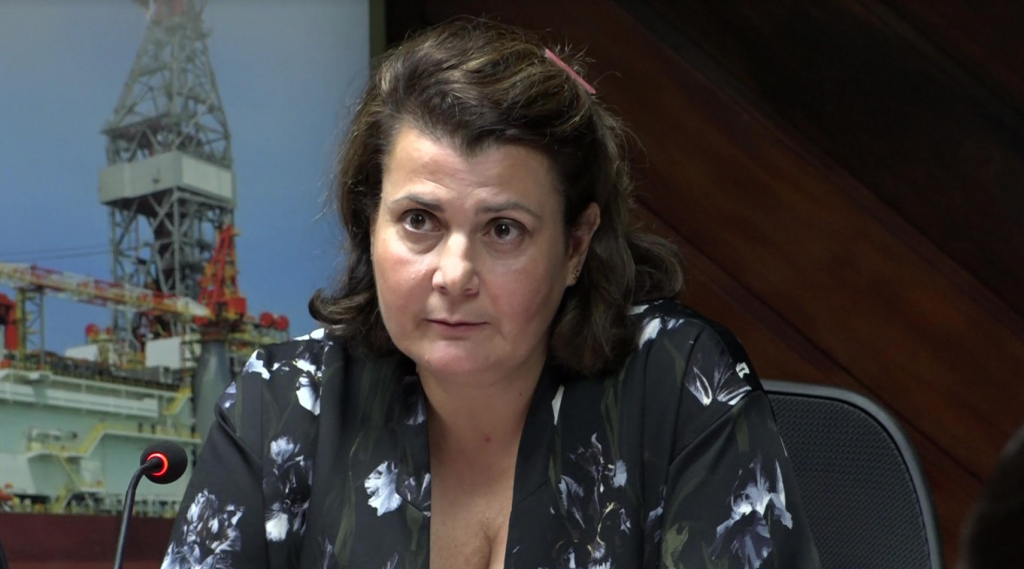 Markouizue explained that the request for proposal would be issued for one-year marketing contracts for the sale of Guyana's entitlement of oil. "It will be a marketing contract term for Guyana barrels. It's going to be at least one year depending on the marketer. It is going to be based on a marketing fee."
Right now, she said, the Department is currently in talks about an introduction phase. "The international market traders and international oil companies are all looking at us, to see how we perform in just the first few months and how the grade is going to perform its incubation or initialization into the market.
"The request for proposal would not have served us because the RFP would have been at a point if we were doing it now where we don't know the real market value of our crude. What we are trying to do is try to test through a refining system and take back from the refiners but also marketing channels. We want to run it through systems who will give us feedback on the fair market value for this grade. So the RFP would have been too premature and would not have allowed the introduction of the grade…Guyana would not be charged for transporting the fuel from Guyana to the refinery."
Guyana is scheduled to start production this month with the Liza field expected to produce some 120,000 barrels a day by next year. By 2025, it's expected to ramp up to 750,000 barrels daily.