The ExxonMobil company  today donated over $8.3 million worth of specialized equipment to the University of Guyana's Faculty of Natural Sciences.
UG Vice Chancellor, Professor Ivelaw Griffith welcomed the gesture by the company and said the initiative of the company will fall into the University's efforts to reinvent itself.
"It matters; the investment that Exxon Mobil along with the university is making. It recognises the vital importance of rebuilding physics in a significant way – not only quad physics but physics because of its importance to the other enterprises of the university," he said
The University had made a request to the company following a fire in 2015, whcih destroyed the section of the Faculty of Natural Sciences that houses equipment for various departments. 
Exxon's Country Manager, Rod Henson, said it has been envisioned that Guyana will develop beyond its current stature and initiatives such as these will ensure all are prepared to benefit from the expected future economy.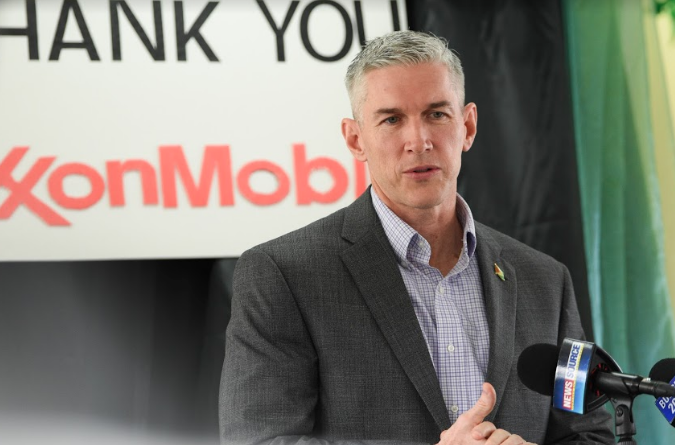 "Education is a fundamental building block of individual opportunity. STEAM skills, in particular, are critical in ensuring today's students are going to be prepared for the future opportunities both in Guyana and the broader world. Support in this area is really a strategic investment in the future generation," Henson said.
The Dean of the Faculty of Natural Sciences, Calvin Bernard offered thanks and praise to the company for its initiative. 
He said that "with the new equipment, the quality of the educational experience in the physics courses has been lifted significantly. This is particularly important as the Faculty and University seeks to ensure it prepares graduates for roles in a more technologically advanced economy including oil and gas," he stated.
-DPI-