Police investigators are awaiting the post-mortem examination to determine the cause of death of the young couple whose lifeless bodies were found in a room at the Aracari resort where they were staying. There were no marks of violence on the bodies.
Today, the mother of the dead young man, Kevin Singh said she needs answers to provide closure to her son's sudden and unexpected death.
According to the mother, she does not know the young woman who was also found dead in the room with her son, but she does not believe suicide was the cause of death.
The mother, Kuntie Tkchene said her son never showed any signs of depression, but she was concerned about some of the songs that he would often play at their home.
"He does put on some songs, what I don't like at all, like some songs you know, like depression thing you know, and I does say I don't like these songs them, why you playing these songs, he says mommy I just like these songs, so I do tell he just take it off because I don't like to hear them" his mother recounted.
She said her son was a very kind person who was well-loved in the neighbourhood. The entire village of Triumph where he lived, the mother explained, has been left in mourning,
"He is a very kind-hearted person, the whole area like him, imagine who people hear say they cannot believe, that Kevin do that, that Kevin died, whole morning people coming in and out the yard", the mother said.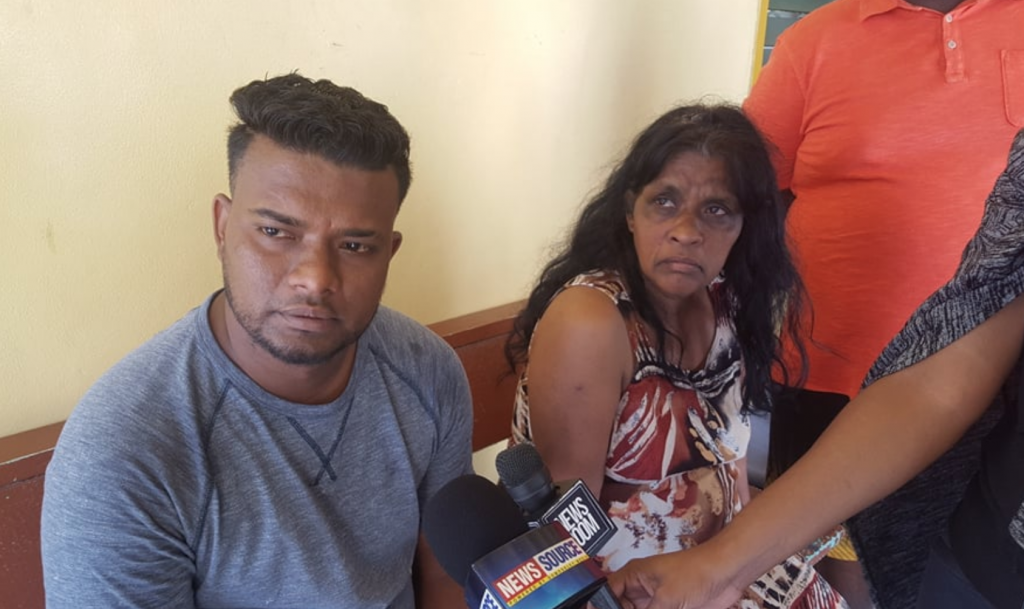 She said the last time she saw her son was on Saturday when he left the family home, telling them that he was going to look into the purchase of a new car.
The grieving mother said she found it strange when he never called so she reached out to him and he explained that he was fine and was on the West Coast of Demerara.
She said before she could ask when he would be returning home, he had already disconnected the call.
Family members learned of the discovery of the two bodies last evening.
According to a Police report, Kevin Singh and his female companion, Sabrina Nandram checked into the hotel on Saturday afternoon and were expected to leave on Sunday afternoon.
Hotel staffers said the young man told them that he would be spending some extra time and would check out later in the day.
When the hotel's front desk failed in several attempts to reach the couple, decision was made to go into the room and it was there that the lifeless bodies were found in a bathtub.
The young woman is believed to be from the Berbice area.
The investigation into their death is ongoing.