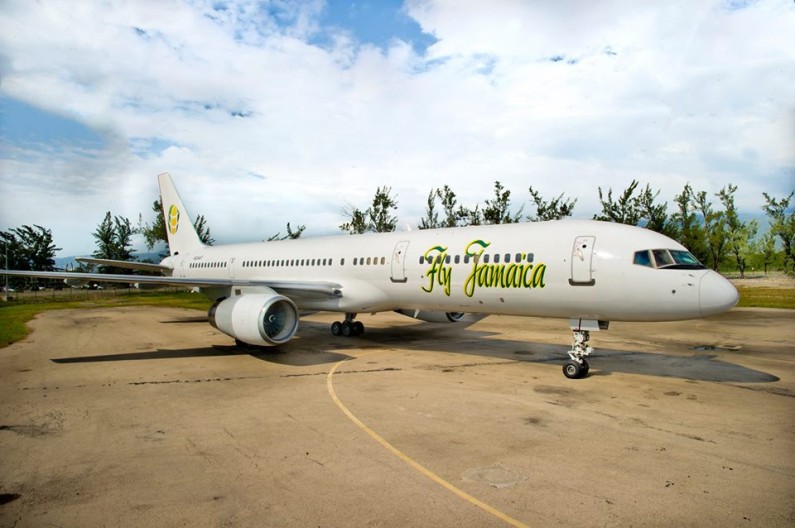 Jamaican registered carrier Fly Jamaica has posted a G$40 Million bond with the Guyana government and is  now getting set to begin its service into the Guyana market. The airline is co-owned by Guyanese pilot, Captain Ronald Reece.
Director General of the Guyana Civil Aviation Authority, Zulfikar Mohammed confirmed the posting of the bond and said the airline is now awaiting approval from the U.S Authorities to begin operations between Guyana and New York.
News Source understands that the airline is also awaiting documents from the Guyana Ministry of Foreign Affairs. Those documents are expected to be sent on to the American authorities and pave the way for the granting of approval by the U.S.
The Guyana ticketing office will be based at Ogle in a new building owned by the Wings Aviation company which operates local flights. Wings is also owned by Captain Ronald Reece.
On Monday, Fly Jamaica completed the training of its Guyana staff at its Ogle office. Over 30 persons have been hired and trained. A team from the airline's Jamaica operations carried out the training exercise.
The airline is expected to release updated information about its start-up in the Guyana market before the end of this week  according to a senior Airline official.
Fly Jamaica has already appointed local managers for its operations. Reports indicate that a number of persons with management experience in the airline industry have been hired by Fly Jamaica for its Guyana operations. The airline has also advertised for Guyanese flight attendants.
The carrier is expected to begin its service between Guyana and New York in early August. It launched its Jamaica/New York operations earlier in the year.