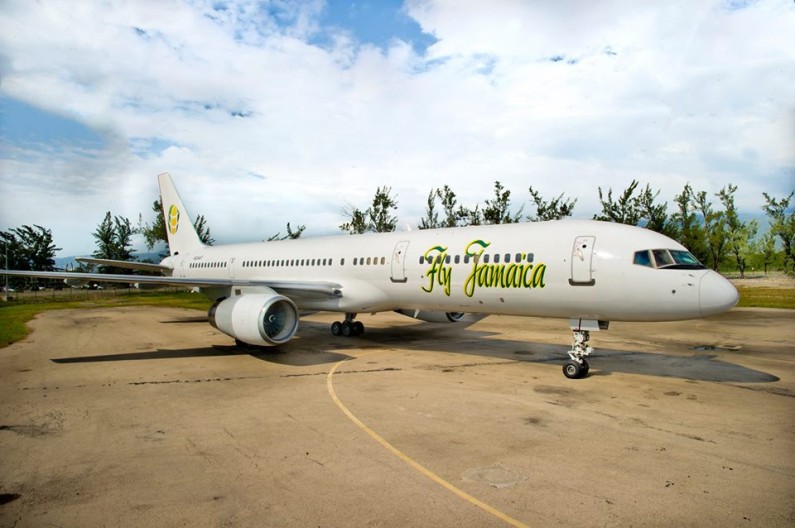 Jamaican registered carrier, Fly Jamaica has started the hiring and training of Guyanese staff as the  airline prepares to make its final approach into the Guyana market.
Fly Jamaica is expected to begin operations between Guyana and New York at the end of July. And operations into Toronto, Canada from Guyana could come on stream by October, 2013.
The airline has started the training of over 25 Guyanese to take up various positions at its Georgetown operations. Persons are being trained in ticketing and customer service by airline representatives in Guyana.
News Source understands that the Fly Jamaica ticketing office will be based at Ogle on the East Coast of Demerara. It's not clear whether a more central office in the city will be added.
The Government of Guyana provided the airline with the all clear for it to begin operations out of Guyana earlier this year. Following that approval, the carrier had to apply and wait for approval from United States authorities for its Georgetown to New York service.
The airline also has to deposit a G$40 Million bond with the Guyana Civil Aviation Authority before it begins operations.
Guyanese have been flocking to the airline's Facebook page enquiring about a start-up date as many of them continue to complain about the high fares being offered by Caribbean Airlines which is the only carrier currently offering schedule service between Guyana and New York. Surinam Airways offers a twice weekly service from Georgetown to the Miami area.
Fly Jamaica is owned by Guyanese pilot, Captain Paul Reece.