With Guyana set to see first oil by the first quarter of 2020, the President of Ghana has offered his country's technical assistance and expertise in oil and gas to assist Guyana in the navigation of its preparations for the sector.
Ghana is ranked in the top ten of oil producing nations in Africa. The country produces over 100,000 barrels of oil daily.
Experts have said that Ghana made some mistakes when it first started oil production but has since been able to correct many of those mistakes and could soon find itself in the top five of African oil producing nations.
During bilateral discussions today, President Nana Akufo Addo of Ghana pledged his country's commitment to assisting Guyana in the area of oil and gas.
Following the high-level meeting with President David Granger and a government team, it was revealed by Government spokesman, Joe Harmon said the offer by the Ghanian President is very important Ghana has committed to "paying the salaries, transportation, and everything to get the people (experts) here and all we would need to do is to find accommodation for them".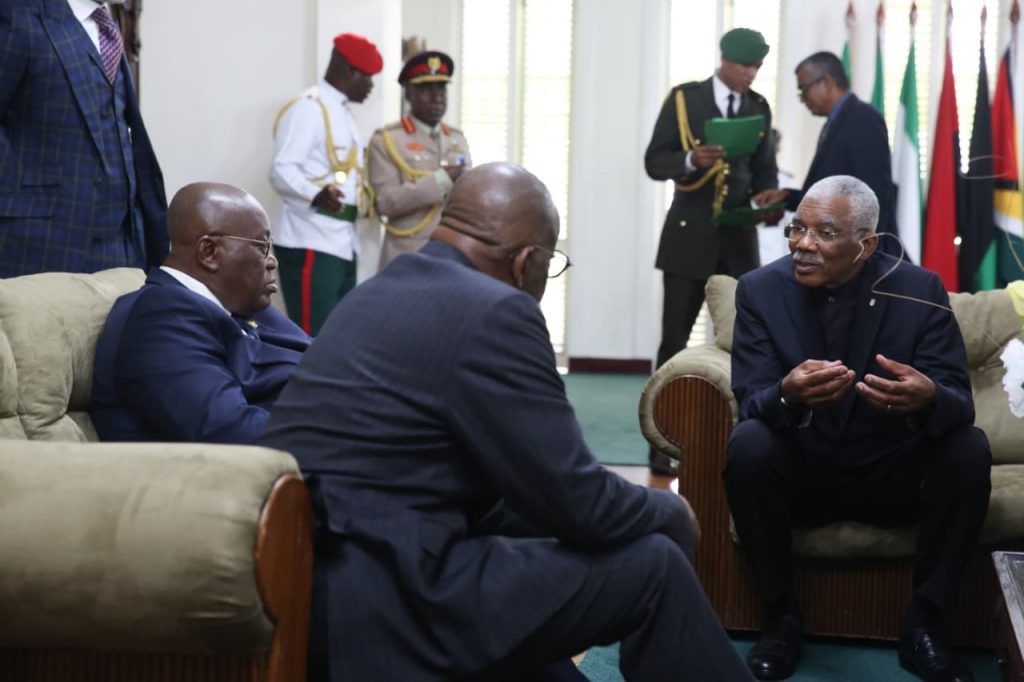 He said he believes it is a great commitment on the part of Ghana the development of Guyana's oil and gas sector.
Mr. Harmon said one possible area that Ghana's help could be utilized would be in the areas of capacity building for the Department of Energy.
President Granger formed a Department of Energy last year and intends to have that Department blossom into a full scale Government Ministry.
Guyana continues to see oil exploration in its waterways. So far, over six billion barrels of oil have been discovered.