Prime Minister Moses Nagamootoo has full confidence in the coalition government's Code of Conduct for Ministers, Members of Parliament and other government officials and he is convinced that it will serve as a guide to help members of the administration to deliver on their promises of accountability and transparency.
The Code of Conduct is to be released for public scrutiny in the near future but  the Prime Minister has disclosed that at minimum, it prescribes a penalty of dismissal for violators.
He said the Code is stern on matters including bribery, corruption and sexual harassment.
Already, a draft has been completed and cabinet ministers have been urged to abide by the code even as the government insists that it should be open to public criticism before it is made final.
"The code of conduct is a government initiative that will give broad guidance of what is expected of those associated with the ruling coalition in terms of their public responsibilities," Nagamootoo told News Source on Tuesday.
He said "accountability is the underlying word of the code"
Prime Minister Nagamootoo explained that the Code of Conduct outer limit is similar to that of the integrity legislation where it calls on Members of Parliament and Ministers to declare their interests in certain matters.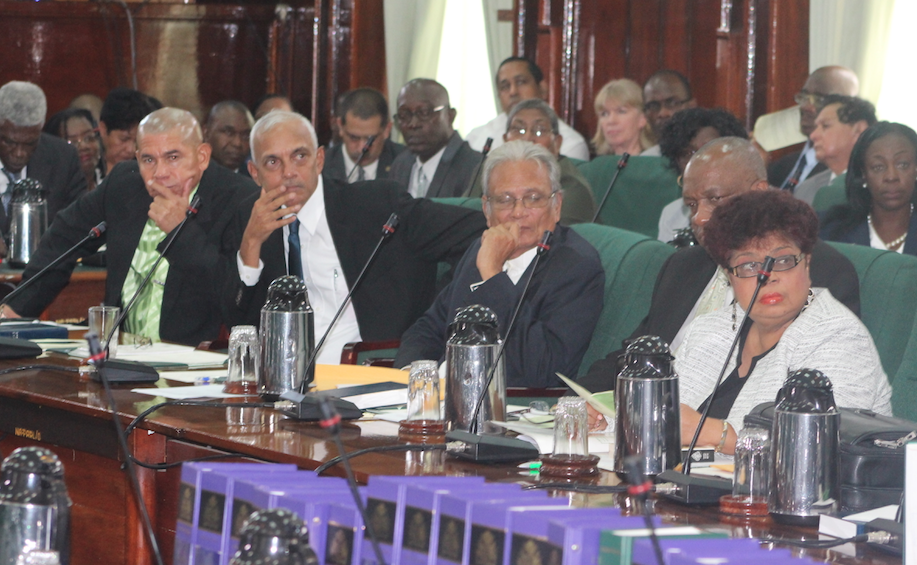 "If you have to vote on a bid and you have an interest, you declare that, if you think there is a case where there is conflict of interest come forward and make yourself clear and clean," he added.
The Prime Minister said because this document is peculiar to the coalition government, the penalties are harsh.
According to the Prime Minister, "the code says when you are culpable in any one of those areas you are supposed to serve then expect at minimum to be asked to resign or be fired."
The Code of Conduct was promised by the coalition government as part of one of the policies to be in place within its first 100 days in office.
Last week, Minister of Governance, Raphael Trotman promised that the document will be released for public scrutiny.
He told a post cabinet media briefing on September 9, that by having the public's input on the Code of Conduct, it will allow for Guyanese to determine the standards they need to see being set by those who hold public office.
"We believe it should be opened up for public comment, criticism, critique and to be distilled and refined. Hopefully, coming out of it we get a stronger document. We thought it would be better to share it because failure to do so means you will be legislating for yourself and you run the risk of a natural bias to lessen harshness and being accused of doing just that," Minister Trotman told reporters.