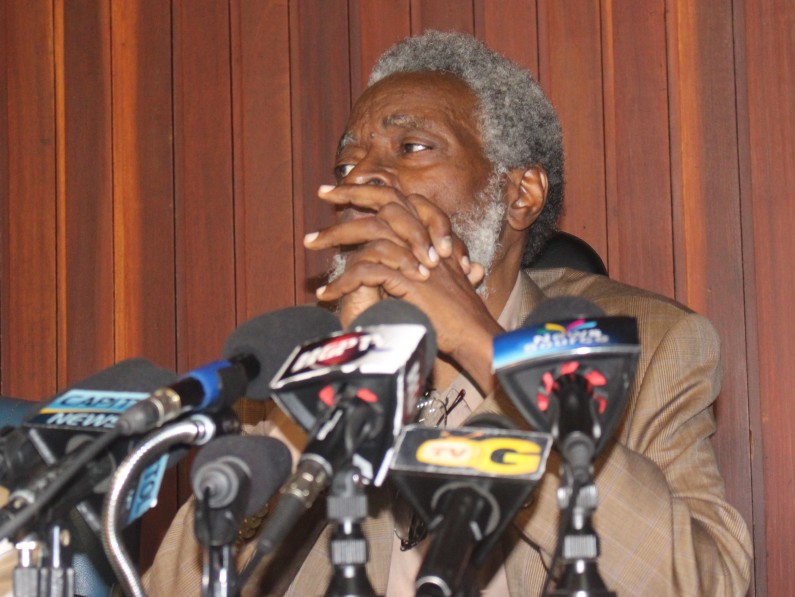 Several Guyanese students who are on scholarships abroad have not been able to receive their stipends with no clear indication from the Guyana Government as to when the situation will be rectified.
Government's Chief Spokesman Dr. Roger Luncheon made the disclosure on Wednesday and said it was due to the absence of an Appropriation Act and a sitting of Parliament. It was President Donald Ramotar who prorogued the parliament and later dissolved it to make the way for national elections.
At a Wednesday morning press conference, Dr. Luncheon did not provide details in relation to how many students are affected. He also did not provide information about the countries they were living in.
When contacted by News Source, Public Service Minister Jennifer Westford confirmed that there were issues with making the payout to Guyanese students abroad.
She was tight lipped, however, on the details and said she could not divulge further information in relation to the affected Guyanese. The Minister claimed that she was currently in discussions to have the issues sorted but did not indicate a timeline.
Many students depend who are on government scholarships depend solely on these stipends to survive abroad while others are assisted by family members.
The reasoning for the government's failure to cater for the students welfare as given by Dr. Luncheon, is that while the Constitution makes provision for the spending of one twelfth of the previous budget in the absence of a sitting Parliament and an Appropriation Act, current expenditures in some budget agencies have surpassed what was allocated.
He said it must be note that the Ministry of Finance and Public Service have been honoring this obligation over the years but "2015 is a different kettle of fish because of the absence of an Appropriation Bill."
Caribbean Secondary Education Certificate (CSEC) top performer Elisa Hamilton recently expressed her disappointment by the government's failure to honor the promise of President Donald Ramotar to award her and other top students scholarships to study at an institution of their choice abroad. The students are now being told that they can study in Guyana, Cuba or China.
In defense, Luncheon said this promise is also being held up because of insufficient funds.
"My office is replete with instances where expenditure by budget agencies that goes beyond 1/12 are not met, they have written the HPS soliciting an intervention that I have to advise is not within my authority."
He said until the 11 Parliament is convened, which will be after May 11, and a budget is passed where an Appropriation Act becomes law, those expenditures will not be met.
Filed: 1st April, 2015