The Guyana Public Service Union has renewed its call for all health workers to be classified as frontline workers and therefore be eligible for risk allowances and other benefits.
The Union's position has been bolstered by health care workers in Regions 3, 5, 6 and 10 and at the Georgetown Public Hospital who share the same view and have made the recommendation to the investigative team from the Public Service Union and the Government.
The team has been traveling across the country to meet with public health care workers in wake of the demands of the Georgetown Hospital nurses for improved working conditions and risk allowances as they battle the COVID-19 pandemic.
During the meetings in the various regions, the health care workers all raised concern about the limited number of personal protective gear that has been made available to them and their general working conditions.
In a statement today, the GPSU said at each of the locations visited in the regions, there was general support from the Health Workers that all categories of Health Workers must be classified as Front Line Workers and also must be paid a Risk Allowance.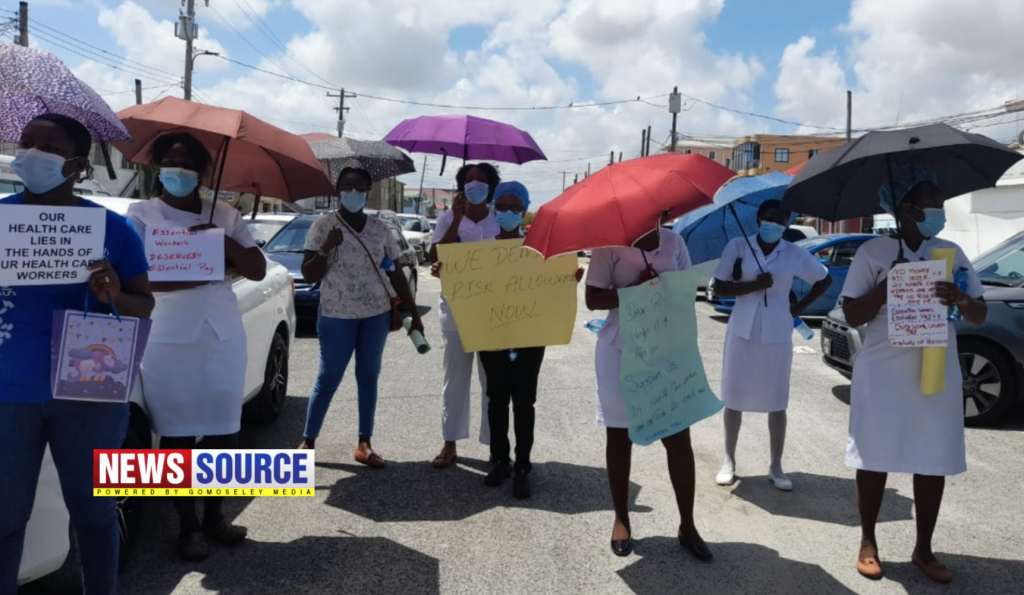 The Guyana Public Service Union said alot of the information garnered from the health workers is very enlightening and encouraging and the Union also anticipates more candid discussions at other health care facilities.
The Union today said it is anticipating an urgent and positive response from the Government as it relates to the payment of the Risk Allowances to the Health Care Workers.
The Government started discussions with the union and launched a countrywide listening tour following threats from health workers at the Georgetown Hospital. The workers threatened strike action unless their concerns were addressed by the government speedily.
A report and recommendations for the Government are expected to be presented by next week.