Some staff members of the Guyana Revenue Authority (GRA) have written the agency's head, Commissioner-General Godfrey Statia about their displeasure with what they describe an "unfair allocation of salary increases" at the agency earlier this week.  
The GRA has put together its own salary increases for its workers outside of the recently announced increases by the Government for public servants.
According to a letter signed by several staffers and seen by News Source, staff members were informed of approved salary increases in keeping with the government's decision to increase salaries for public servants.  
However, the "concerned staff," as they described themselves, noted in the letter that "most lower-level staff were subjected to minimal increases without any plausible explanation".
The claim was also made that staff within specific divisions received varying percentages even though they perform the same technical duties and are equipped with the same, and in some cases, higher qualifications. 
News Source understands that while the government increases vary between 3% and 9%, GRA was offering most staffers a 12% increase in salaries while others will receive a higher percentage based on their positions and some will get a standard sum added to their salaries.
But according to concerned staffers, "informal discussions among peers revealed that some staff members within low risk divisions, non-revenue collecting areas such as HRMD [Human Resource Management Division], non-technical areas and units recently created, benefitted from increases ranging from 20% upwards. The question we would like to ask here is why?" the staff questioned. 
Against this backdrop, the concerned staff want to know the criteria used to determine the increases, even as they opined that the increments previously achieved through years of service and the de-bunching process have seemingly been abandoned. 
It was also revealed that those who had benefitted from increments – 10 years and more of service and de-bunching – lost those benefits without an explanation being offered.
These actions, the letter continued, have created "stir" within the organization, and according to the staff, without clarifications from the Human Resources Department, "it remains baffling why such actions were taken without consultation and communication".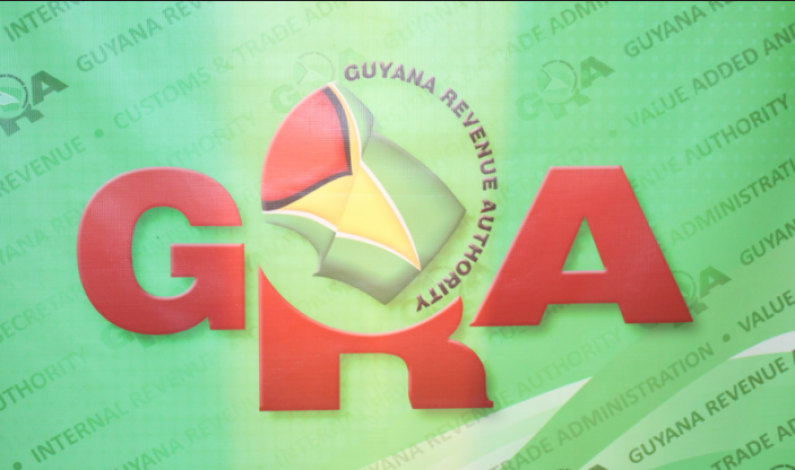 The staff made it clear however, that the objective of the petition (letter) is not to question or undermine the decisions made, but rather to address the "perceived unfairness" of the increase allotted to the various levels of staff.
"We applaud the initiative taken by the Executive Management to allocate the salary increases to all staff members, but would appreciate if the concerns highlighted above can be addressed in a fair and transparent manner" the letter concluded. 
The Commissioner-General, Mr. Godfrey Statia told News Source that he will be meeting with GRA staffers this afternoon on the issues raised and will brief News Source on the outcome of the meeting.
On November 13, President David Granger announced increases in salary and allowances for public servants; including staff of semi-autonomous bodies including GRA.
Public servants' minimum wage is increased to $70,000 from $64,220 per month. The President also announced that public servants earning between $100,000 and under $1 million per month will receive an 8.5% increase, while those earning less than $100,000 will also receive a 9% increase in their salaries. Station Allowances were also increased by over 260% from $2,800 to $10,000, while Hinterland allowances was increased by between 100% and 600% from between $4000 and $12,000 to $24,000.
Additionally, risk allowance was increased by 900% from $500 to $5000 and uniform allowance for health sector workers was increased from $13,000 and $22,135 to $15,000 and $30,000. The on-call allowance for doctors will be also be increased. (Ravin Singh)