With growing complaints from citizens about the fluctuating speed of the DSL service, local telecommunications company, GTT is guaranteeing that by June 30, 2017, its DSL customers will experience new, improved and faster service.
During a media cocktail on Friday evening, GTT Chief Executive Officer, Justin Nedd, said the company has been continually improving the internet service throughout Guyana since it landed its undersea cable in 2010.
"My first guarantee is that by June 30, 2017, some of my fellow Guyanese will experience the fastest and most affordable internet that Guyana has ever seen. We are well positioned to support Guyana's drive to bridge the digital divide and allow our beautiful land to continue grow and thrive", Nedd told reporters.
He did not offer details of the new DSL services that will be offered, but also offered a guarantee that Essequibo will see improved internet services.
Nedd said Guyana has comes a long way from the days of dial up internet, and GTT is proud of its achievements over the years.
He said 2016 was a successful year for the company and noted that it was able to roll out the 4G mobile data service with just two week's notice in the run up to Guyana's Golden Jubilee last May.
The CEO also pleaded with citizens to speak out and assist the company in its efforts to fight vandalism and damage to its cable system.  He noted that many times, when the internet or telephone service goes down, its the work of vandals or contractors.
Nedd said "I beg the public to help us to provide better service by assisting with investigations of vandalism and sabotage. In fact, as recently as yesterday (February 2, 2017), we experienced a 4 hour outage because a truck belong to a popular garbage disposal company ripped through our transmission lines. Ironically, many of the affected refused to cooperate."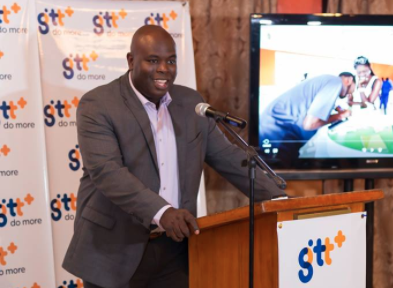 On the issue of liberalization of the telecommunications sector, Mr. Nedd said GTT will continue to work to push for liberalization and a "level playing field" to ensure that its current and future competitors operate with the same rules and regulations.
"I firmly believe that we need to ensure that we have our land line rates reviewed prior to liberalization. We continue to provide the Public Utilities Commission the requisite information and support to enable them to make an informed decision."
He said dialogue with the Guyana government on the issue has been going well and the company will continue its efforts to do more.
The Government has been pushing for the full liberalization of the telecommunications sector. It has already passed legislation to pave the way for the liberalization, but has been trying to iron out details of the move with GTT, which held the monopoly on landline and data services for over two decades.