Local telephone company and mobile service provider, GTT, has officially launched its 4G service in Guyana and is promising speeds of up to thirty times faster than the 2G service which Guyanese have utilized for years.
GTT's Chief Executive Officer, Justin Nedd said the company spent in excess of US$5 million to get the service up and running in time for the grand jubilee celebrations.
He said that GTT had also spent 30 to 40 million dollars to lay its fibre optic cable. "Our 4G mobile network will enable you to connect to the internet much faster than ever before whether to browse, watch videos or movies, download music or shop online. All Smart phones sold by GTT are ready to experience the faster speeds," Nedd added.
The CEO said the company was preparing for several years to introduce the service to Guyanese and was happy when the government opened up more spectrum. Nedd said the company would be even happier with more spectrum being made available.
He also called on government to ensure a level playing field even as all competitors in the industry are welcomed. "Our intent to do the best we can and give customers great value for money ."
A presentation of the advantages of the 4G service was done by Chief Commercial Officer, Gert Post, at GTT's Water Street Store.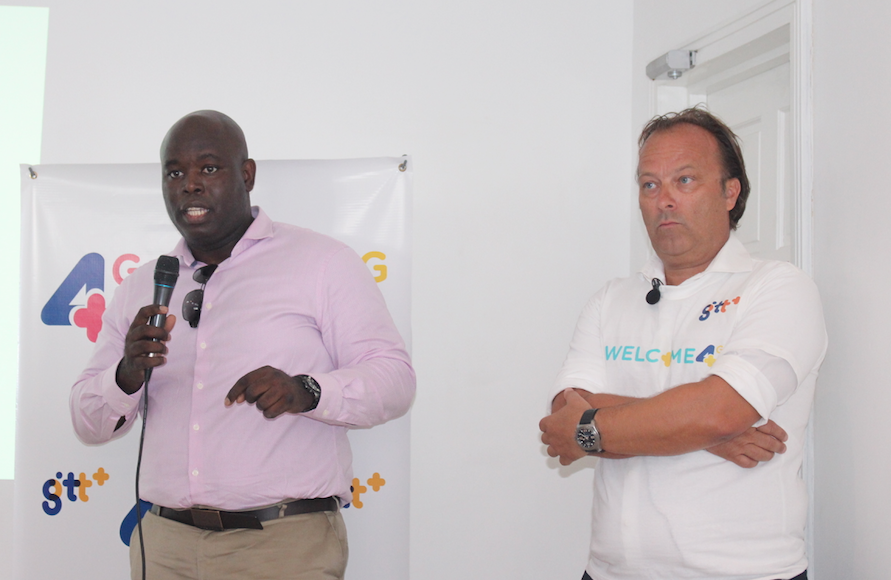 Post said the company is currently able to provide 89 percent of its customers with coverage and intends to expand its reach in coming weeks.
The 4G service allows customers to activate data plans from as low as $200 daily to monthly plans for $2,999. Customers can now do live and faster streaming while sharing data with friends. The 4G service also allows customers the advantage to conduct business online.
Meanwhile the company has also announced that during the jubilee celebrations and in busy parts of the city, there will be young GTT representatives who will serve as free walking hotspots.  Once they are close by, you will be able to tap into their free wi-fi service.