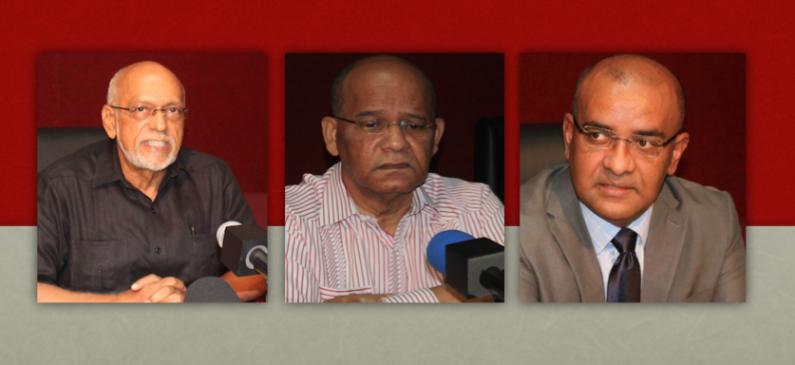 The opposition People's Progressive party (PPP) on Monday dismissed media reports, which claimed that Party executives were divided amidst an internal struggle for top positions.
PPP General Secretary Clement Rohee said the report, which appeared in the Stabroek News, was speculative and viewed by the party with "utter disgust".
"The PPP remains united and strong as ever as witnessed in the successful campaign recently waged prior to the holding of the local government elections and resulting in the PPP winning 48 of the 64 Local Authority Areas," Rohee said.
The PPP General Secretary said the Party has always encouraged healthy, robust and lively debates within its ranks on a variety of issues.
"If this is what the Stabroek News interprets as in-fighting then, they can't be helped… Stabroek News behaves like a stray dog going by the smell of things."
Rohee noted that Central Committee Members are free to express their views on any mater, however, at the end of the debate, the majority view prevails.
"The Party will continue its struggle to return to office notwithstanding the challenges ahead. The Party will view each challenge as an opportunity to strengthen itself and to improve its methods of work among the masses utilizing its cadres and outstanding leaders from top to bottom to achieve its objectives to the benefit of the Guyanese working people," He concluded.
Following its defeat at the 2015 General Elections, the PPP turned to former President Bharrat Jagdeo to take over as Leader of the Opposition although the other former President, Donald Ramotar, served as the Presidential Candidate for the party at the elections.  Ramotar turned down a return to Parliament under Jagdeo.