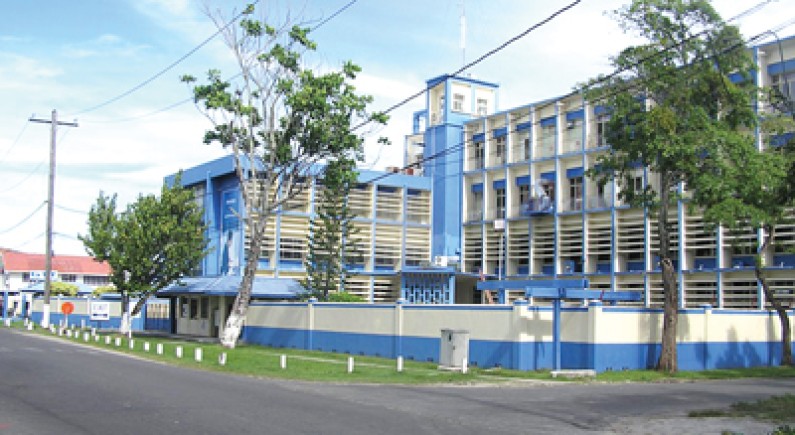 Even as it awaits the liberalization of the telecommunications sector in Guyana, the Guyana Telephone and Telegraph company is getting ready to roll out a faster and cheaper broadband internet service within the next few months.
The announcement was made on Saturday evening by GT&T Chief Executive Officer, RK Sharma. He was at the time speaking at a media dinner hosted by  the company at the Grand Coastal Hotel.
Mr. Sharma said 2015 will see many new and improved services being offered by his company. Topping that list will be an improved internet service which he said will see customers benefiting from ten times the speed they currently get at a cheaper price.
"This year, we will continue to further revolutionize our services and our customers experiences. In the very  near future, our customers will experience the best internet service in Guyana", Sharma said.
He noted that the improved service will be rolled out  nationally in areas that are already served with the broadband service.
It will be done in a "phased manner" but forms part of the company's long-term goal to play  a more critical role in the development of the technological sector in Guyana while supporting local and international development in the sector.
But even as GT&T is preparing to have its broadband customers enjoy improved service, the CEO said the company is still awaiting approval to be granted by the government for the release of spectrum that would facilitate the roll out of its 3G and 4G networks for mobile users.
The company has been waiting for years on the approval. The Government has not indicated why the approval has not been granted. Sharma said the situation is one that is unfair to local consumers because they should be able to keep abreast with changing technologies on the mobile landscape.
Sharma said while the telecommunications sector is still to be liberalized, the company has found itself competing on every front. He said they welcome liberalization but it must also be done in a manner that is in keeping with the broad development of the sector and will feature policy guidelines.
President Ramotar's November prorogation of the National Assembly further delayed the passage of the updated legislation to pave the way for the liberalization of the telecommunications sector.
The CEO said the company will continue to play its part in the development of the nation and already has several initiatives in place that will aid in that development this year.
Filed: 1st February, 2015