With oil production set to commence in a matter of weeks in Guyana, several local companies are making preparations to expand their services to cater for an increase in demand.
Guyana's telecommunications giant GTT is one of those companies.
Speaking to the press today at the Petroleum Summit, GTT's Chief Executive Officer (CEO) Justin Nedd noted that telecommunications play a very important role in the oil sector. He said his company is already seeing an increase in the demand for its services.
"We have seen a steady demand for data from the oil and gas sector. So we are absolutely prepared and we continue to do the necessary upgrades to facilitate that," he explained.
Nedd said that many companies are looking for production numbers to send them to data centres outside of Guyana, but GTT is yet to reach that full capacity to facilitate all those services.
However, he noted that it is possible that the necessary upgrades would be done soon.
"Once those come on stream, we would need to transport the data from the rigs to onshore or further to Houston."
The CEO noted that three to four years ago, the entire country used around 10-15 gigabytes of data, today the demand is much higher because of some oil operators are requesting more than 20 gigabytes.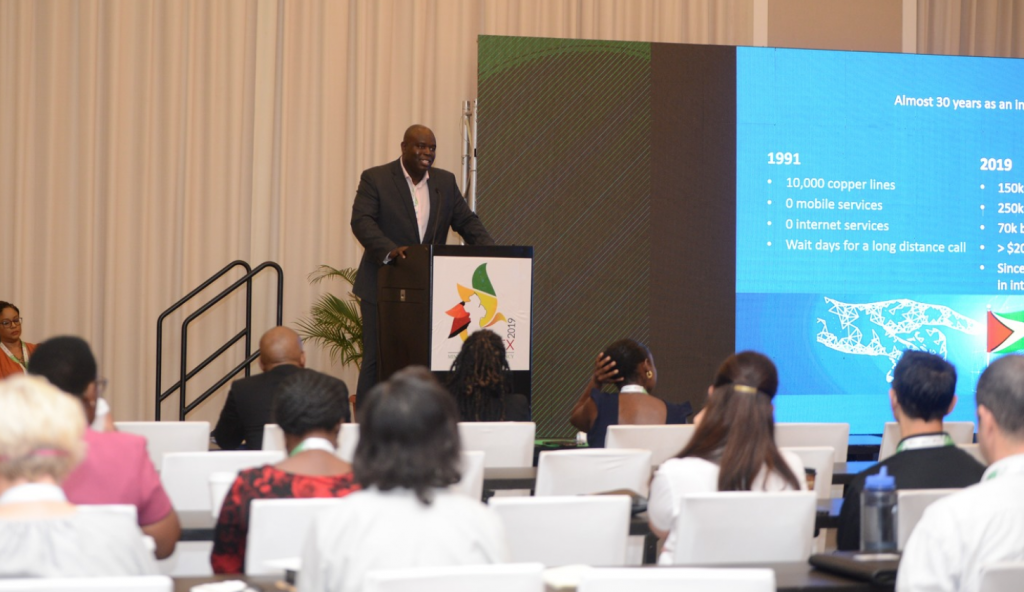 He feels with the rollout of more fibre optic services, there will be more growth.
"We are at a good place and Guyana is at a good place…GTT had 500 percent growth in two years which is phenomenal and what we see we could be in terms of capacity 300-400 gigabytes in capacity in the next two years. And we are absolutely prepared for the demands," he added.
Earlier today, Mr. Nedd addressed the summit under the theme: GTT+ Why Guyana is the Investment Opportunity of Choice. During his presentation he encouraged investors to ensure that they take their corporate social responsibility seriously.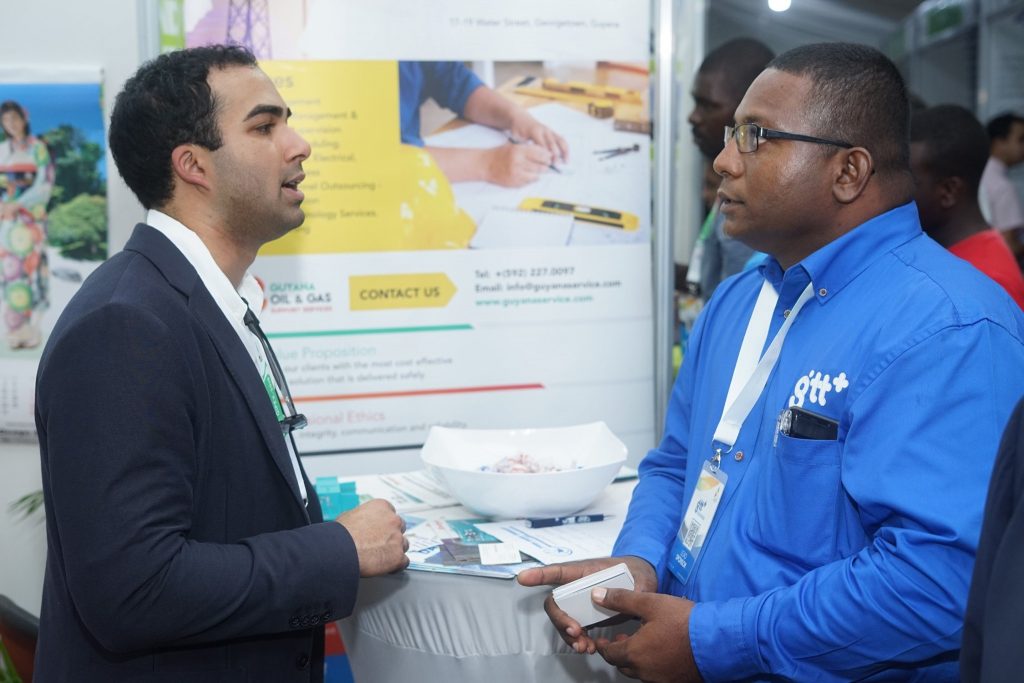 "What I see as our responsibility and your responsibility as investors is to make a better Guyana…I encourage you as you invest in Guyana do good and then you can worry about proving that you are doing good."
GTT is a prime sponsor of GIPEX 2019 and this is the second year that the company has thrown its support behind the country's premier oil and gas summit. (by Samuel Sukhnandan)