The Coast Guard of the Guyana Defence Force and the US Coast Guard will conduct their first joint patrols of Guyana's waters this Saturday as part of the operationalization of the Shiprider Agreement, which was ratified by the two countries last year.
The agreement allows the US Coast Guard to patrol local waters with Guyanese support to combat illegal activities.
Saturday's joint operation has been described as the first of many others.
In a statement today, the Guyana Defence Force said the exercise will take place off the coast of Guyana and will focus mainly on illegal, unreported, and unregulated fishing.
The US Coast Guard will be using its Cutter Stone vessel as part of the joint patrols. The vessel is in the region as part of a multi-country tour.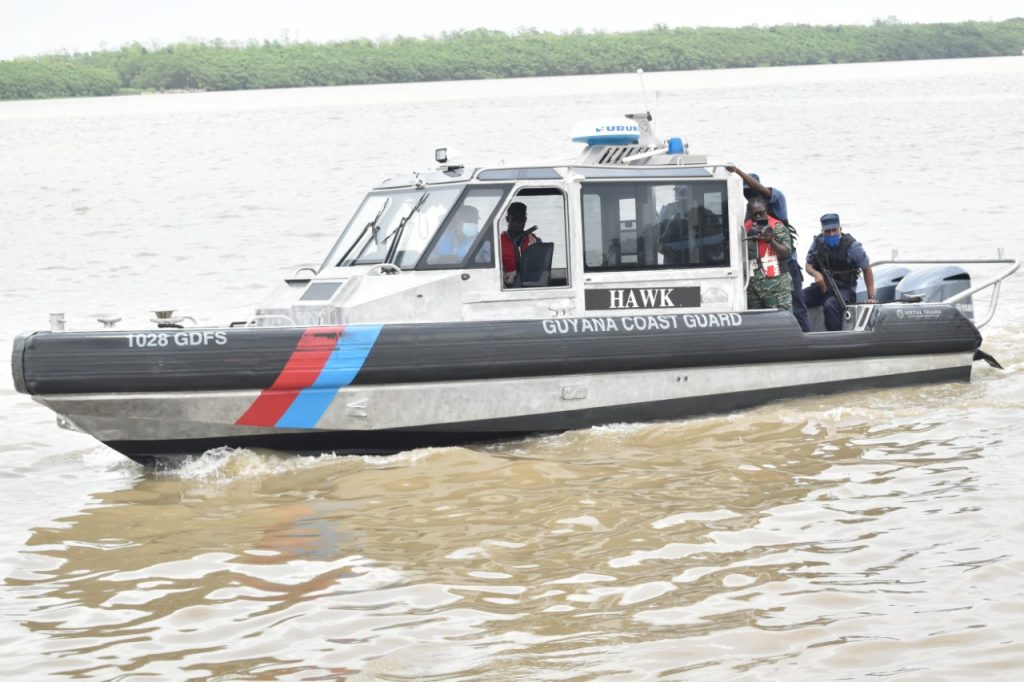 The vessel is a new one and part of the U.S. Coast Guard's flagships.
Its presence in the region is part of efforts to support national security objectives throughout the Atlantic under the umbrella of Operation Southern Cross.
Guyana, Brazil, Uruguay, and Argentina are the countries named by the US Coast Guard to be part of the operation during the vessel's deployment in the region.