Stigma and discrimination continue to be one of the pervasive barriers to HIV care and treatment in Guyana where an estimated 1.5% of the general population is infected with the virus.
Guyana joined the rest of the world today in observance of World AIDS Day and while Director of the National AIDS Programme Secretariat, (NAPS) Dr. Shanti Singh believes there is noted achievement in tackling HIV/AIDS, she remains concerned with persistence of stigma and discrimination.
But even with this burning concern, Dr. Singh believes that progress has also been made in reducing stigma, according to surveys conducted in 2014.
She said there are signs of improvement in the perception and thinking of people, but reasoned that an unanswered question is the level of translation of this very thinking into action.
"We continue to get complaints of persons being fired from the workplace because they are HIV+, for the health sector we just completed a survey and I'm pleased to say that we have gotten a good feedback," she added.
Dr. Singh said it is urgent that stigma and discrimination become something of the past since its lingering presence continue to impact of the quality of care and compromise the treatment of citizens.
An estimated 8300 Guyanese are currently living with HIV. Of that estimate, which was generated in the first quarter of 2015, some 500 are pediatrics (children below the age of 15).
According to Dr. Singh, the prevalence of persons being infected in key populations continues to also be a matter of concern for NAPS.
Some 5.5% of female commercial sex workers, 4.9% of men who have sex with men and 8.9% of the transgender community in Guyana are believed to be infected with the virus.
While these statistics appear to be relatively low, they are still high when compared to the general population with an HIV infection rate of 1.5%.
The NAPS Director believes that while it may not be helpful to compare statistics this could be good news as she reflected on past data which indicated a 19% infection rate among female commercial sex workers and a 21% among men who have sex with men.
There was no data in the past for transgender people.
Speaking briefly on the issue of funding for the national programme, Dr. Singh disclosed that the government is looking to fund 50% of all ARVs beginning next year.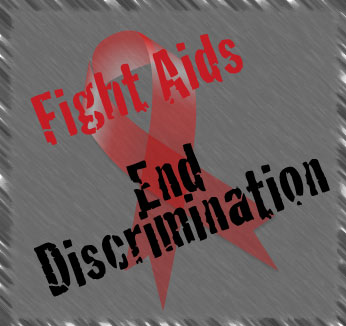 She said she is personally not worried with the cut back in international funding while pointing out that currently the government is already providing all pediatric treatment and some amount of first and second line treatment for adults.
In her charge to citizens, Dr. Singh said "My call to everyone is to continue to work and don't put yourself at risk for HIV but protect yourself from getting infected."
She said the progress Guyana has made cannot be denied, but believes there is a lot of work left to be done as Guyana, along with the rest of the world aims to ends AIDS by 2030.
She made a special appeal for the private sector and the business community to get on board and do more in the process.