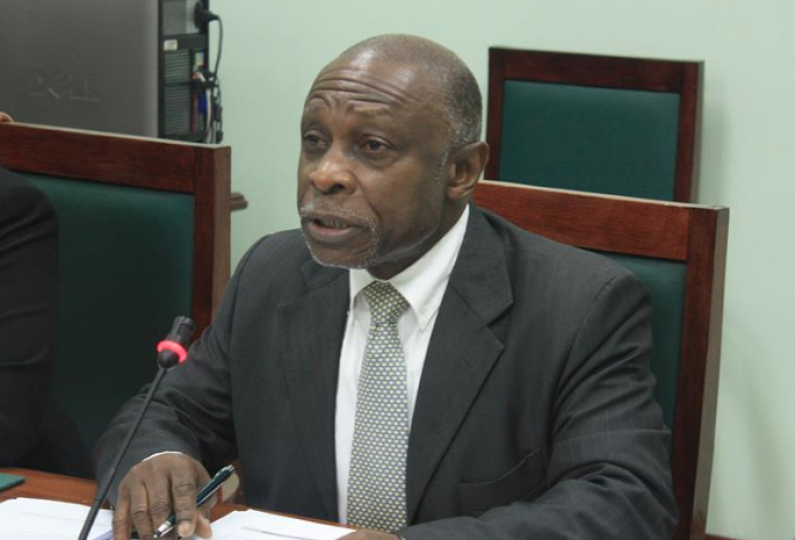 Guyana's export to neighboring Brazil spiked over the last two years but although a large quantity of the country's rice is being shipped across the border, export comparisons show wide gaps.
Guyana may be at a disadvantage under the trade agreement with Brazil, formally referred to as the Partial Scope Agreement, and its limitations on export products are being blamed.
For instance, Brazil exported a total of $5 billion of goods to Guyana in 2011 while exporters here were only able to export $156 million under the agreement that offers 100% duty reduction on many of those products.
Foreign Affairs Minister Carl Greenidge appeared before the Parliamentary Sectoral Committee on Foreign Relations on Thursday morning with a team from his Ministry where he provided an update on the 2001 agreement between the two countries.
Although the agreement never came into force until May 2004, it has served to benefit private exporters on both sides and foster bilateral trade over the last decade.
Greenidge boasted that the agreement does offer Guyana an advantage over other exporters who attempt to sell the same products to Brazil because of the zero duty products coming from Guyana will attract.
But despite this advantage there is also a quota placed on many of the products, allowing Guyana to export 10,000 tonnes of sugar and rice annually and 100 tonnes of red peppers.
Other products exported to Brazil are bottled rum, copper, fruits and vegetables, agricultural products, bauxite, ply wood, PVC pipes, paper towels and zinc. While Guyana's product lines have failed to surpass 200, Brazil exports a total of 830 product lines into Guyana.
The Minister said it was due to the limited range of products Guyana has to export and believed too that it was a sign of underdevelopment.
Minister Greenidge told the Parliamentary Sectoral Committee that other difficulties Guyana experience, include ports of entry into Brazil.
Brazil is currently exporting capital goods, building materials, agriculture based products and manufacturing or industrial products to Guyana.
In 2010, an additional list of products was approved by Brazil, allowing Guyanese exporters to ship pasta, pharmaceuticals, fruit juices, jams and jellies along with other products to the neighbouring country.
There was a decline in 2014 and 2015 of exports to Guyana which amounted to $4.8 billion and $4.6 billion respectively.
There was however a spike in exports to Brazil over the same two years which amounted to $864 million and $1.8 billion respectively.
Rice tops the list of exported goods to Brazil.
The hope is to seeks ways to close these gaps in exports, either through a revision of the list of products or to encourage private exporters here to take advantage of the agreement.
Greenidge said every item exported from Guyana is an advantage to Guyanese exporters. (by Kurt Campbell)