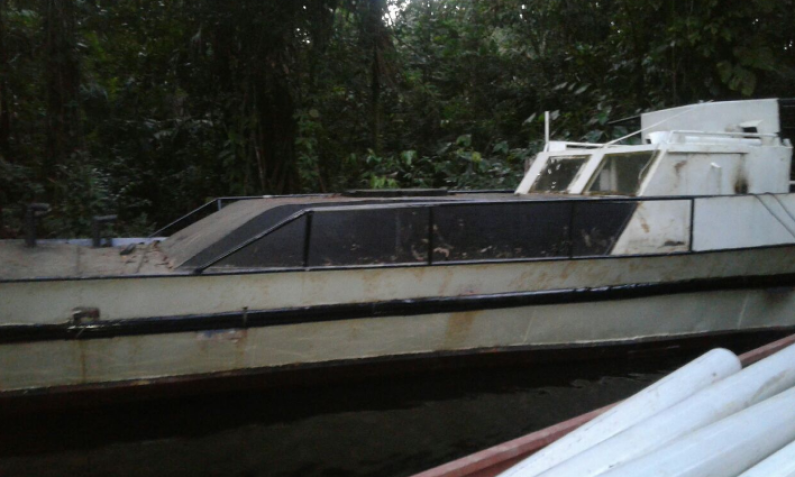 Two forty-year-old men, a Guyanese and a Venezuelan national are in Police custody after they were nabbed in a creek in the Port Kaituma area with a submersible vessel.
According to the Police, the vessel is about 25 meters in length, 2.7 meters in width and 2.8 meters in depth.
When investigators found the vessel, the Guyanese national who is a welder, was found effecting repairs on the vessel, which had been brought up to a bank of the creek.
The submersible vessel is currently under guard and a team of investigators from CID Headquarters with assistance from the Guyana Defense Force Coast Guard will be deployed to the location early tomorrow morning to continue investigation.
In some parts of South America, submersible vessels are used to ferry cocaine and illegal guns between countries and across the Caribbean.