On a rain soaked Saturday morning, members from the New York Police Department joined members of the Guyana Police Force and hundreds of mourners in Georgetown to bid farewell to slain Guyanese NYPD Officer, Randolph Holder.
Heavy showers drenched the pall bearers and the other police officers as the body was taken into the Brickdam Cathedral.
The rain ended as family members and friends paid tribute to the 33-year-old policeman who was shot dead while chasing a seasoned criminal in the streets of Harlem, two weeks ago.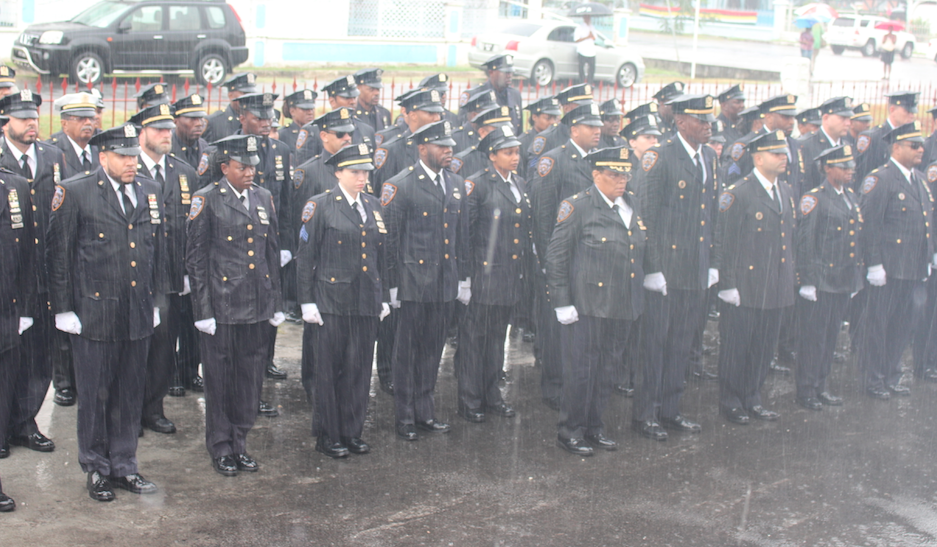 Holder's relatives said he had always requested that his body be returned to Guyana for burial if anything were to happen to him. That wish was granted.
In the historical cathedral, with its carved interior, the Guyana Police Force band played My Native Land as its musical tribute to the fallen policeman.
Tributes flowed the same way as tears and Officer Holder was remembered as a brave and respectable young man who always wanted to serve and wanted to emulate his father and grandfather, who had both served as police officers in the Guyana Police Force.
He served the New York Police Department for just over five years and was well respected for the job he did.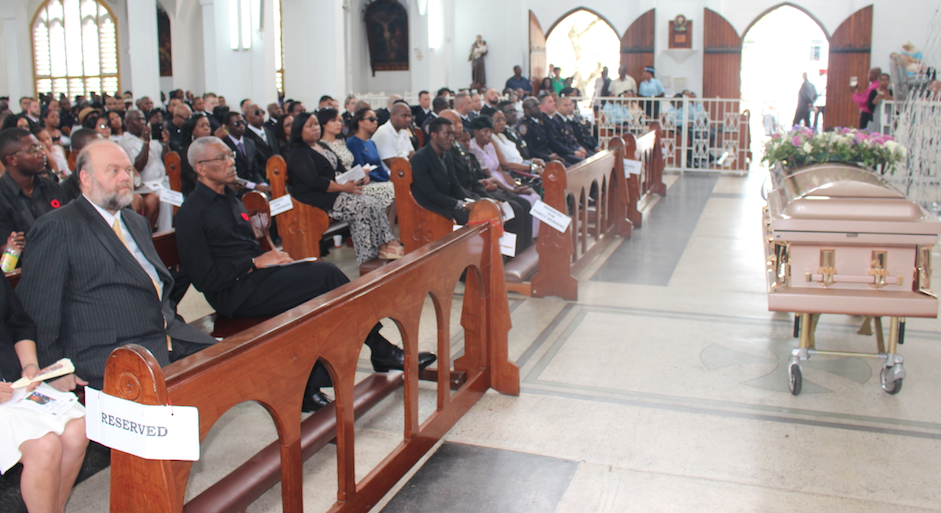 Mayor of Georgetown Hamilton Green spoke of the sacrifice the young man made in his service, as he offered tribute to the mourning relatives. An aunt of the late policeman remembered his boyhood days growing up in Lodge and later with his grandmother, as she offered the eulogy.
Local singer, Lisa Punch, paid tribute in song with one of her original pieces titled "One Last Time".
President David Granger, U.S Ambassador Perry Holloway, Public Security Minister, Khemraj Ramjattan and Police Commissioner Seelall Persaid, were among those who attended the service.
 By the time the service ended, the rain had stopped falling and the officer's casket was escorted again by the NYPD pall bearers.
From the Square of the Revolution, they slow marched to the Guyana Police Force Band and other members of the local police force and the NYPD as family members followed them to the graveside in Le Repentir Cemetery.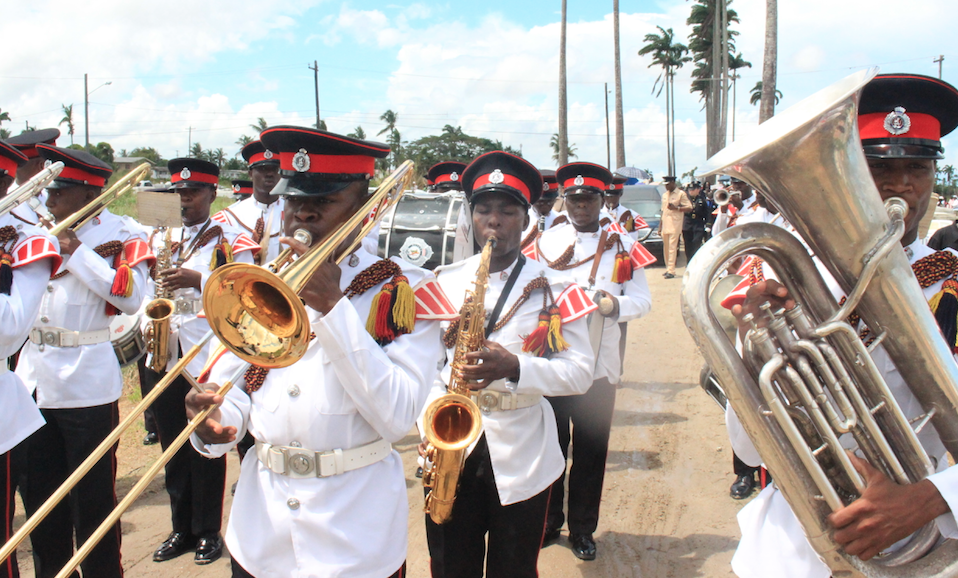 Scores of persons lined the streets of the city as they offered their own respects. For many of them, the event was historical since it was the first time that members of the New York Police Department were walking the streets of Georgetown in such large numbers.
Holder's grandmother, who raised him following the death of his mother, also made the walk with an NYPD officer at her side.
Once at the grave site, both the Guyana Police Force and New York Police Department paid tribute with the Guyana Police Force offering a 21-gun salute.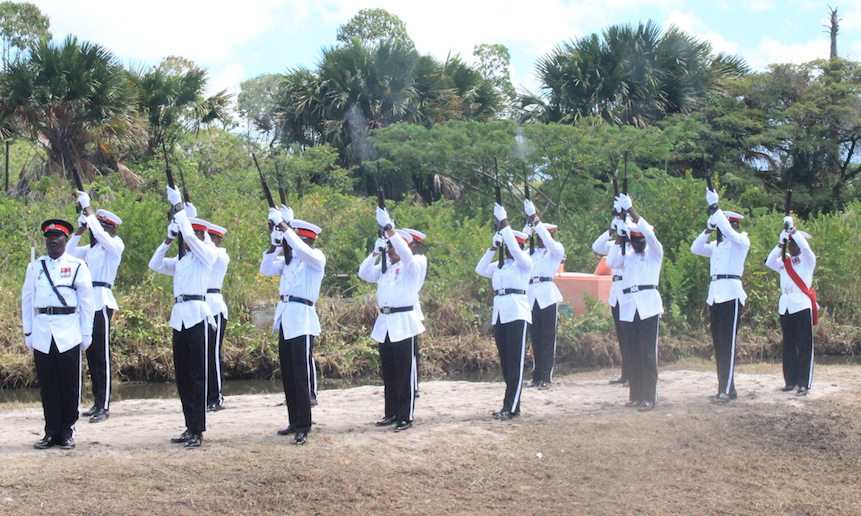 As the mourners filed out of the cemetery, dark clouds emerged over Georgetown again.