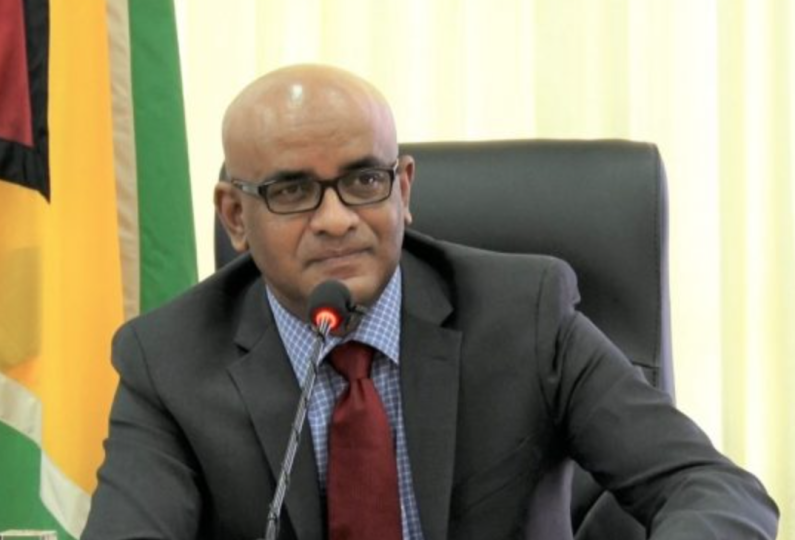 Acknowledging that the cost of living has gone up and there were challenges as a result of the COVID-19 pandemic, Vice President Bharrat Jagdeo has indicated that Guyana has fared well during the pandemic, despite the circumstances.
During a state media interview, Mr. Jagdeo said that people are now paying fewer taxes and have more money at their disposal to weather the storm.
He said the government has also been able to generate more jobs since coming to office in 2020.
"Do we have greater disposal income today than in that period? The answer is yes. Are people paying less taxes now than they were paying on August 2, 2020? The answer is yes, $40 Billion less per year in taxes," the Vice President said during the Friday interview.
But the government has not increased the income tax threshold since taking office and in the past two years, public servants only got a 7% salary increase, much to the disappointment of the union and the workers.
He said because of the prolonged period of the pandemic, there were also some setbacks, pointing to a global shortage of food and supplies which he claimed has now trickled down to the Guyanese economy and has impacted the cost of living.
"So we have had a large number of successful areas but we have had some setbacks too," the Vice President said.
Mr. Jagdeo said the government was cognizant of the impact of the pandemic on the economy and a decision was taken to reopen the economy in order to bring stability.
"And so look at those countries that have gone into major economic slumps because of COVID. We did not, we manage to get more people working," Mr. Jagdeo noted.
Mr. Jagdeo noted that persons can expect further tax relief measures in the 2022 National budget which will be presented to the National Assembly on Wednesday by Senior Finance Minister Dr. Ashni Singh.