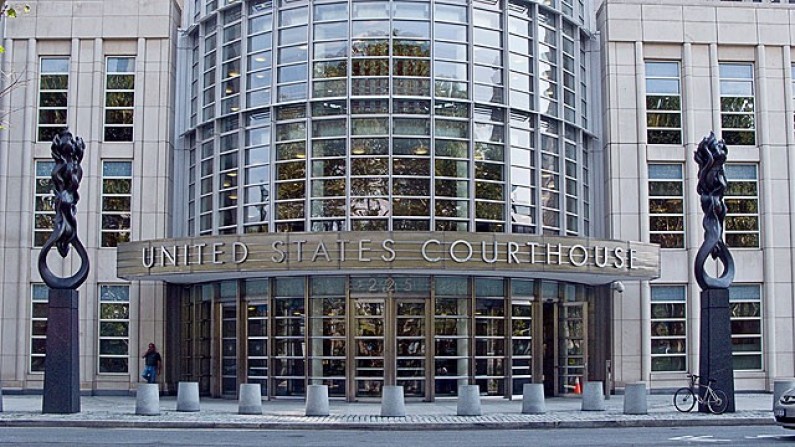 (NY Daily News) The Guyanese  girlfriend of a Brooklyn court officer charged with making child pornography has been charged herself with being his pervy co-producer, authorities said Wednesday.
Collette Robertson, 45, a home health aide for the venerable Children's Aid Society, admitted she took sexually explicit photos of naked young girls with a cell phone given to her by co-defendant Alberto Yard.
"She took them for her own and Alberto Yard's sexual gratification," FBI agent John Robertson – who is not related to the offender – stated in a complaint filed in Brooklyn Federal Court.
Robertson has worked for the past decade in the organization's Homemaker Program; it's unclear if the four victims identified so far were clients of the Children's Aid Society.
"She assists families with homemaking skills and she does have hands-on interactions with children as part of that position," said Anthony Ramos, a CAS spokesman. Robertson was fired on Wednesday after the FBI notified the organization of her arrest.
Yard, 44, a state court officer assigned to Civil Court in downtown Brooklyn, was arrested earlier this month on charges of making child pornography. His trove included pictures of children in his bedroom and others taken with a hidden camera in his bathroom.
More than 2,000 pictures and more than 50 videos characterized as child pornography was seized from his home.
Robertson took several hundred pictures of young girls sitting naked in a bathtub. "These pictures are particularly egregious," said Assistant Brooklyn U.S. Attorney Margaret Gandy. "They make clear the children were manipulated to reveal their genitals."
Magistrate Robert Levy agreed to release Robertson on a $150,000 bond and house arrest.
Yard, who became a gun control activist after his 17-year-old daughter Nyasia was shot dead at a Brooklyn club in 2009, is being held without bail at the Metropolitan Detention Center.
The couple face at least 15 years in prison if convicted of the charges. Robertson, a legal resident, could also face deportation to her native Guyana.