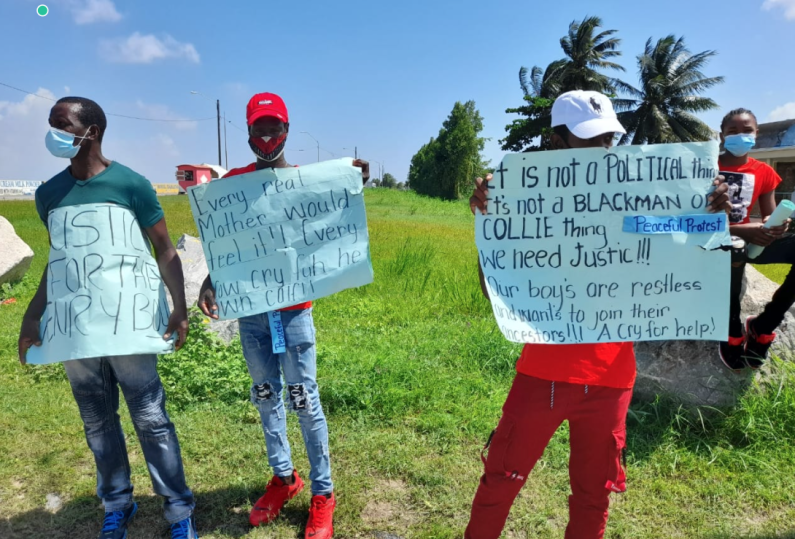 Four months after the gruesome murders of Berbice cousins Isaiah and Joel Henry, their family and friends picked the head office of the Criminal Investigations Department over its lack of progress with the investigations.
With their placards and a call for justice to be done in the matter, family members called on Crime Chief Wendell Blanhum to begin providing them with information and updates on the investigations. They complained that the many calls to his office have gone unanswered.
The father of Isaiah Henry told reporters that he is beginning to believe that the Police Force has given up on the investigations. He said there has been little or no information coming from the Police.
"There is so much suffering to know that we are not getting justice for these boys, and we need answers. We want to know why Mr Blanhum isn't accepting his calls or telling us or giving us feedback from this investigation and we need justice and we need it now, we need answers now. We need Mr Blanhum to come out here and tell us something, these two boys' lives cannot go down like this" Mr. Gladstone Henry said.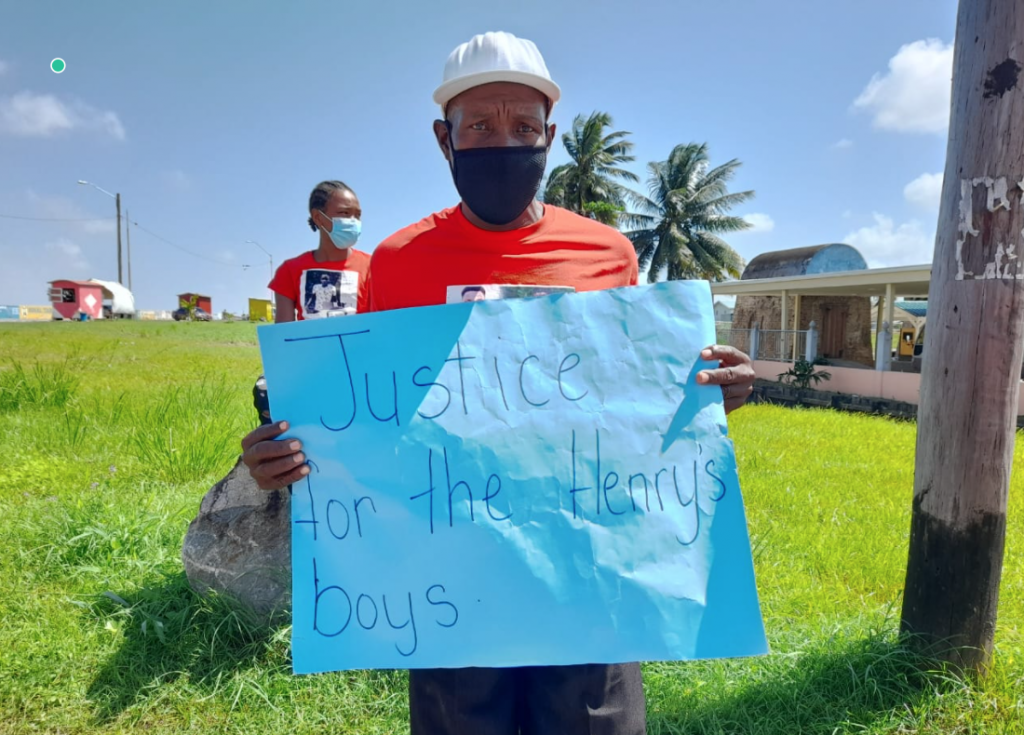 While there were several initial arrests in the matter, all of those suspects were set free as DNA tests appeared to have cleared them of any direct link to the crime.
No one has been charged with the double murder and there is no suspect currently on the radar of the investigators.
Mr. Henry said his family remains full of anger and pain, but they still have hope and are hoping that the case will be solved.
"Every life matters, every life matters. We are saying to ourselves that if this was somebody else in higher authority what they would have done, but we have come here so peacefully for justice for these two boys, we are full of anger and pain with the way the investigation has been going. Sometimes they pick up some innocent people and said they wanna question them, just like that and these killers are left right out there just doing the same thing" the Father explained.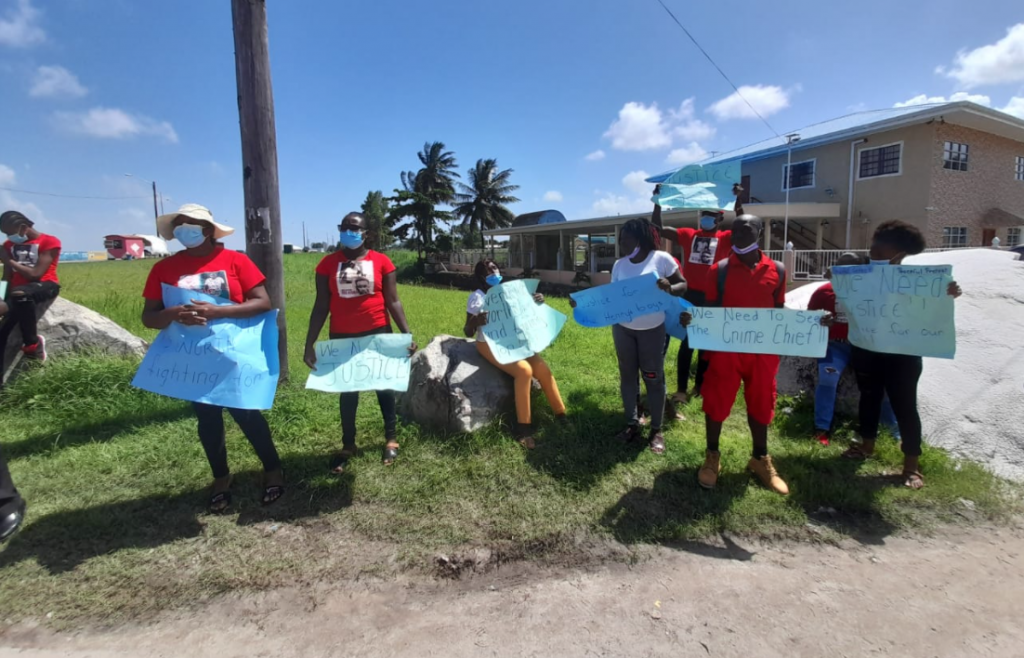 The teenage cousins Joel and Isaiah Henry were found murdered in the Cotton Tree backdam on the West Coast of Berbice. Their badly chopped and mutilated bodies were found one day after family members reported them missing.
The Guyana Police Force has sought assistance from the Regional Security System to assist with the probe and the US Federal Bureau of Investigations has also been contacted for assistance.
The Guyana Human Rights Association has been pressing the government to assist in the funding of the an Argentine forensic experts team. One of the team members recently visited Guyana for an initial review of the crime scene. There have been calls for the Police to make more information and evidence available to the forensic experts from Argentina. There has been no move in that direction.
"This not something easy, it's something that gives us sleepless nights, some many time so many pain when we reflect because we went in the backdam and bring out our boys, Isaiah and Joel and every time we remember these things and we ain't getting justice it brings pain and so much heartache so much suffering to know that we are not getting justice for these boys" the father maintain.
The Henry family plans to continue their protests to ensure attention is always focused on the matter and a proper investigation completed.
(by Joseph Allen)