With two new cases of the coronavirus being recorded in the past 24 hours, the Public Health Ministry has revealed that persons are more likely to contract the coronavirus in Regions One and Seven than Region Four.
Region Four currently has no active cases of COVID-19.
But Regions One and Seven have seen a skyrocketing of cases in the past month and have now become the hotspots for the pandemic in Guyana. 
Deputy Chief Medical Officer, Dr. Karen Gordon Boyle revealed today that "even though the numbers in region 4 are higher, you are on average 9.5 times more likely to be infected in region 1 than in region 4 and you are 7 times more likely to get infected in region 7 than in region 4.
This is because the concentration of infections by population in regions 1 & 7 is far higher than in region 4."
Dr. Gordon-Boyle said in terms of active cases, Regions One and Seven again come out on top.
"The regions, with the highest percentage of cases, are # 1, & #7, but attention, nonetheless, must be focused on the other regions in the graph particularly in Region 9 where their cases have been spiking in the last two weeks. I wish to draw to your attention that July has been significant with Region# 1 reporting 5 cases, Region #4 -4, Region #7- 15 and Region# 9- 6 cases. It is critical for us to monitor in the coming weeks the evolution of the incidence in all regions, especially #9 which shares the border with Brazil, which is now the epicenter in Latin America. It is likely that cross border movement may have taken place, hence the need for intensive case surveillance and case tracking"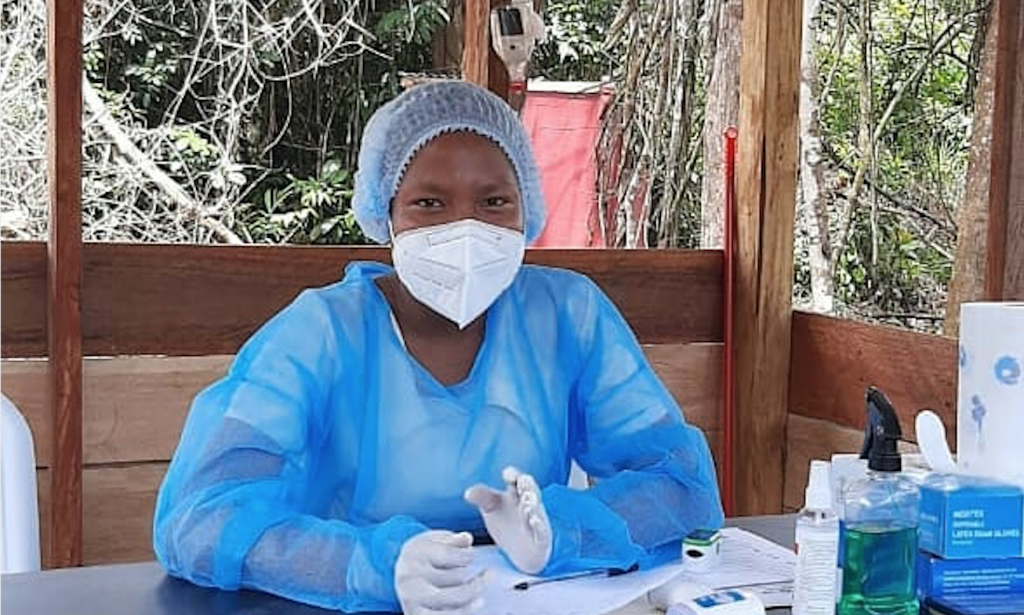 Dr. Gordon-Boyle said citizens need to continue wearing their masks even in those regions where some of the restrictions have been eased. 
It has been announced that increased monitoring in the interior regions is taking place.