Over the past few days, the Joint Services have been conducting raids at the prisons across the country and those searches have exposed some of the "delicacies" prisoners have been enjoying.
During a search at the Lusignan Prison on Friday morning, six bottles of hot pepper sauce were found along with body building tonics, mini electrical fans and several other contraband items.
The Joint Services agents also found six syringes with needles, five mobile phones with seventeen chargers and six earpieces, twenty four lighters, ten improvised weapons, cannabis seeds, mirrors, and scissors along with a quantity of wire.
On Saturday, Police and Prison ranks carried out an early morning search today at the New Amsterdam Prison and found a bottle of pepper sauce, five grams of marijuana, five cell phones, and a quantity of improvised weapons along with lighters and phone chargers.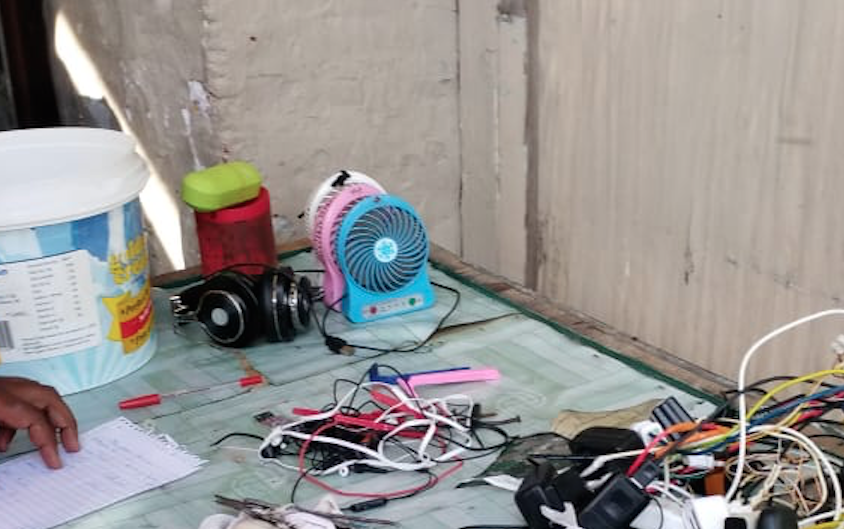 There was no indication of possible charges that could be laid.
Over the past year, Prison Authorities with support from the Joint Services have been stepping up their raids at the various prisons, but it appears those raids have not slowed down the smuggling of contraband items into the prisons.
The Prison Director has been warning prison officers about colluding with prisoners to get the contraband items in. For this year alone, a number of prison officers have been relieved of their jobs while others have found themselves before the Courts facing charges.