While most Guyanese were enjoying the Mashramani celebrations on Saturday, members of the Joint Services launched a coordinated search operation at all of the jail houses in the country.
In a statement, the Police said a number of prohibited items were found during the searches.
Among the prohibited items discovered were cellular phones and chargers, cigarette lighters, marijuana, broken mirrors, improvised weapons, razor blades and pepper sauce.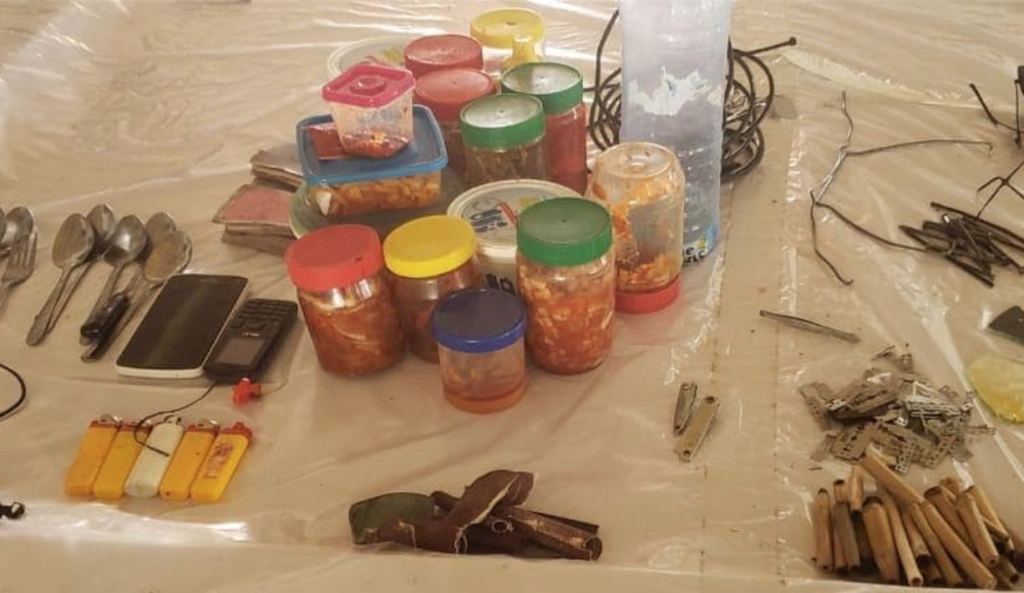 Two hundred Joint Services ranks were part of the operation and the Guyana Police Force has since reported that there were no incidents during the searches.
Over the past year, the Joint Services have been conducting regular searches at the prisons and in all of those cases, prohibited items were found.