Following an early morning attempt by workers attached to a waste disposal company to smuggle contraband into the Lusignan Prison, members of the Joint Services conducted a raid in the new holding area of the Prison.
The raid unearthed several improvised weapons and cellphones along with phone chargers.
The new holding area, which is temporary and recently constructed, is home to those prisoners who were transferred from the Camp Street jail following the devastating fire three weeks ago. Newly remanded prisoners are also being housed in the facility.
Prison Director, Gladwin Samuels, confirmed the raid and the find.
A similar raid was also conducted at the New Amsterdam Prison. At that facility, the lawmen found eight cellular phones along with batteries, cellphone chargers, headphones, improvised tattoo machines and lighters.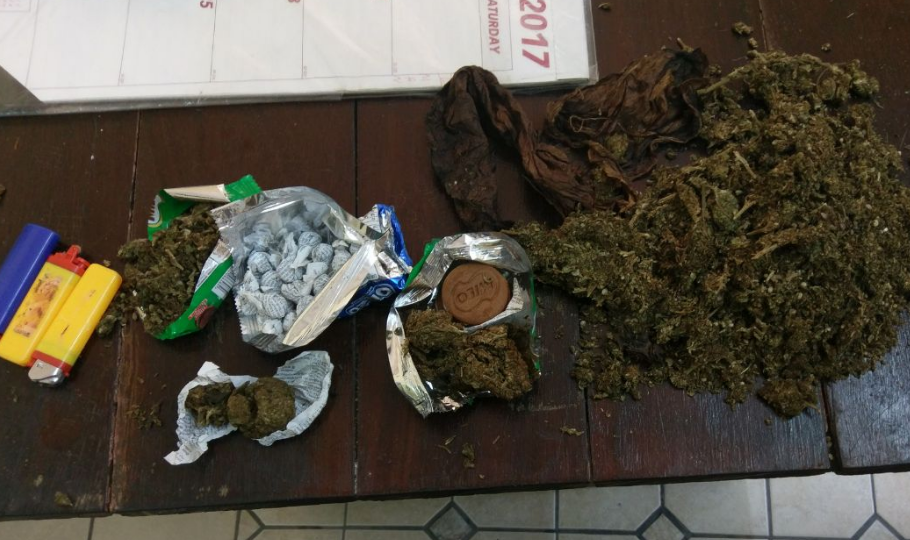 Today, searches were also conducted at the Timehri Prison where three cellphones, lighters, dining forks, pepper sauce and smoking utensils were also found.
At all three prisons, marijuana was found in varying quantities.
It is unclear if any Prison Officers have been fingered in any of the smuggling of the illegal items. Just last weekend, a number of prisoners were shot with rubber bullets and pellets at the Lusignan facility after they started a riot and fights among themselves.
Force was used as a last resort, according to the Prison Service.  The Guyana Prison Service has found itself facing numerous security challenges in wake of the fire that gutted the Camp Street jail and the escape of prisoners from both Camp Street and Lusignan.  Most of the prisoners have been recaptured, one was shot dead and four remain on the run.