Anticipating an increase in disputes, litigations and arbitration proceedings, which are likely to stem from Guyana's budding Oil and Gas Industry, the Hughes, Fields and Stoby (HFS) Law Firm is looking to expand its operations as it celebrates its Golden Jubilee.  
In the Oil and Gas Industry, multibillion-dollar projects spanning decades, often times require interpretation of contractual agreements, and it is the intention of HFS to better position itself to capitalize on the industry by hiring additional high quality legal luminaries.
In an interview with News Source, Partner and Chairman of HFS Corporate Services Inc., Attorney Nigel Hughes said the expansion of the country's legal fraternity is inevitable.
"What the oil economy brings with it is a demand for legal services on a large scale, and Guyana traditionally had small firms and sole practitioners. I think that's going to go," the Legal Counsel said.
He said in the future Guyana could see law firms with a minimum of 40-50 lawyers.
"Not only in numbers but I think in terms of quality of recruits," the Legal Counsel said.
Currently Hughes, Fields and Stoby has a total of 19 lawyers. Among them are Shawn Shewram and Michael Jagnanan, who were among the top students for the Hugh Wooding Law School this year.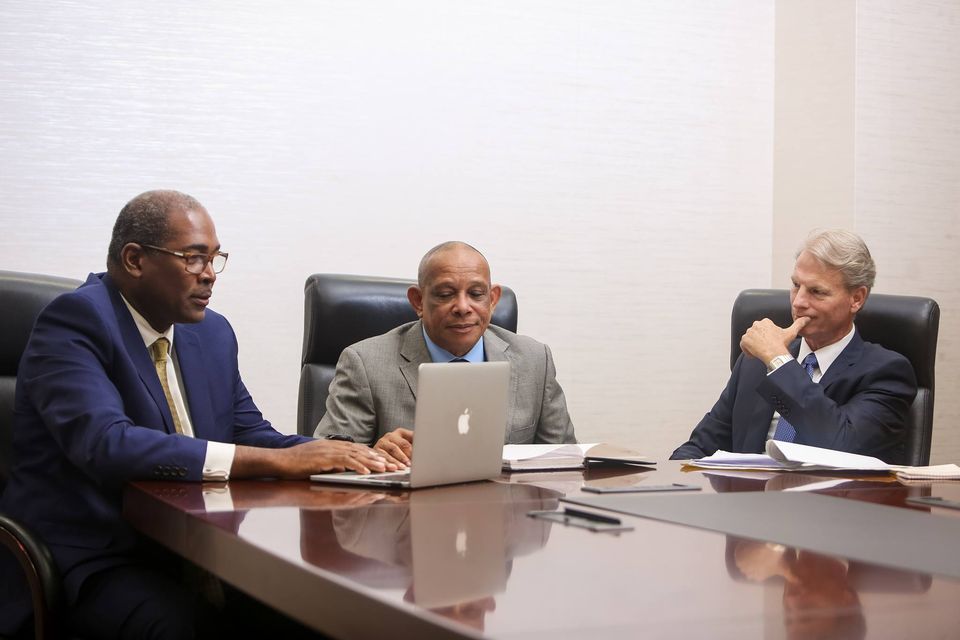 The HFS Chairman said the law firm has a very aggressive scholarship programme with approximately seven scholars pursuing studies at the University of Guyana and the Trinidad based Hugh Wooding Law School.
Earlier this year, the firm received ISO certification, and according to Mr Hughes it is another fulfilment of the vision of the HFS founders – Clarence Hughes SC, Richard Fields SC and Robin Stoby SC.
The law firm was certified as ISO 9001-2015 compliant by Lloyds Register in 12 areas: Corporate Services, Intellectual Property, Immigration, Environmental Law, Civil and Commercial Litigation, Criminal Litigation, Mergers and Acquisitions, Family Law, Consultancies, Corporate Legal Obligations, Conveyances and Estate Administration.
In September 2018, HFS established its Houston, Texas Branch to cater for the increasing market for legal services in the oil and gas industry both in Guyana and in Houston.
Mr Hughes said he is more than honoured to maintain his father's legacy.
"My father started this firm. This was his idea back in 1972 and his aspiration and dream was to produce one of the best law firms in the Caribbean," Mr Hughes said.
Since September 1972, HFS has been providing top legal services locally and internationally from its "Hadfield Chambers" at Lot 62 Hadfield and Cross Streets, Werk-en-Rust, Georgetown.
Its founders – Clarence Hughes, Richard Fields and Robin Stoby – were all Barristers who were called to the Inner Temple, Lincoln's Inn and Grey's Inn respectively. They were called to the Bar in the United Kingdom in 1958, 1968 and 1972 respectively.
Mr Hughes explained that at the time, the firm focused largely on commercial matters with its clientele including several banks, international clients and leading commercial entities in Guyana.
By 1985 Clarence Hughes was admitted to the Inner Bar and conferred with the status of Senior Counsel while Robin Stoby, Richard Fields and Andrew Pollard were awarded silk in 1993, 1996 and 2017 respectively.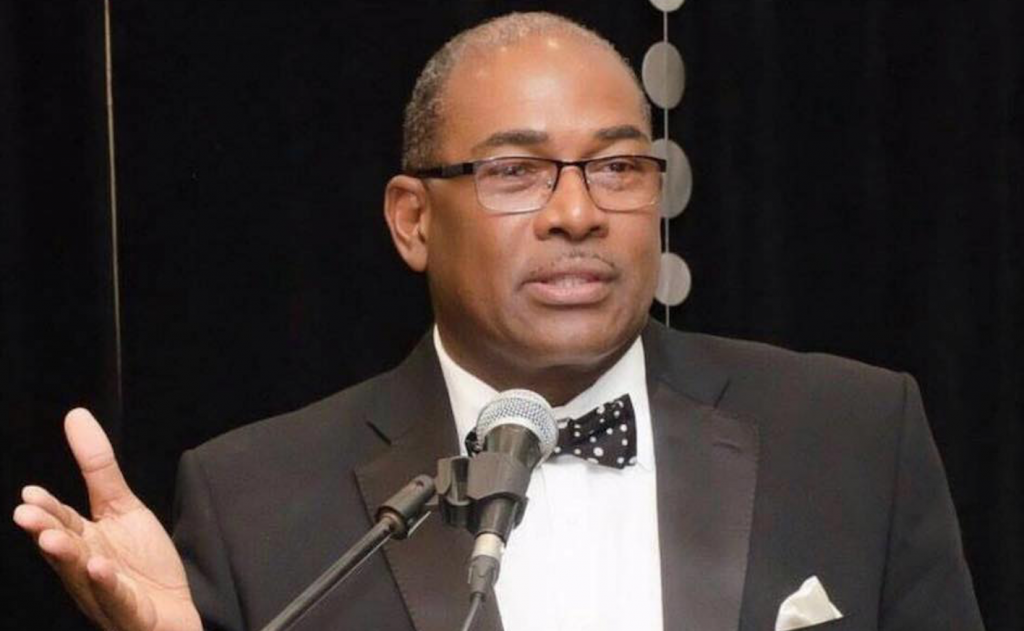 Mr Hughes said upon completing his studies at the University College London, he joined the law firm and expanded its scope of legal services to include criminal litigation.
"I am very closely connected and deeply indebted to the Law firm for having afforded me the opportunity to study law in the UK," he said.
In addition to Mr Hughes, Andrew Mark Fitzgerald Pollard, SC; Steven Roberts; and Gregory Clark are the other partners in the firm.
Throughout its 50 years, HFS has provided pro bono services to a number of Guyanese including the residents of Tiger Bay and the Amerindian Peoples Association (APA). It was also involved in a number of landmark cases among them Heeralall v Hack Bros. (Construction) Company Ltd; Guyana Securities Council v Trust Company, CCJ; James Hyles v the State, CCJ; Chandra Ramotar Singh v Bhagwantall Mossai CCJ and Linton Pompey v the State, CCJ.
In 2018, the law firm registered another significant win when the Caribbean Court of Justice (CCJ) ruled that the law in Guyana, which at the time made it criminal for a man or woman to appear in public while dressed in clothing of the opposite sex for an "improper purpose," was unconstitutional.
In celebration of its 50th Anniversary on September 30, HFS will be hosting a cocktail and dinner reception. Last Saturday it held a fitness walk.