Former Chief Executive Officer of the state-owned, Guyana Oil Company, Renatha Marshall, has been appointed as the new Country Manager of Caribbean Airlines.
Her appointment took effect on the 5th September and she was introduced to President Irfaan Ali today in her new role during a meeting between the President and senior officials of the regional airline.
Marshall was accompanied by General Manager of Caribbean Airlines, Carl Stuart, Sales Executive Dion Inniss, along with Airport Manager Kevin Prashad and Acting Reservations Manager Stephanie Greene.
In a statement, the Office of the President said that during the meeting, the President and the Caribbean Airlines team discussed the current in-transit arrangements in Trinidad and Tobago, the future development of the airline and its strategic position, taking into consideration the opportunities and challenges in the Guyanese market.
Caribbean Airlines has been serving the Guyana market for several decades and has remained committed to the local skies as many other airlines arrived and departed from the scene.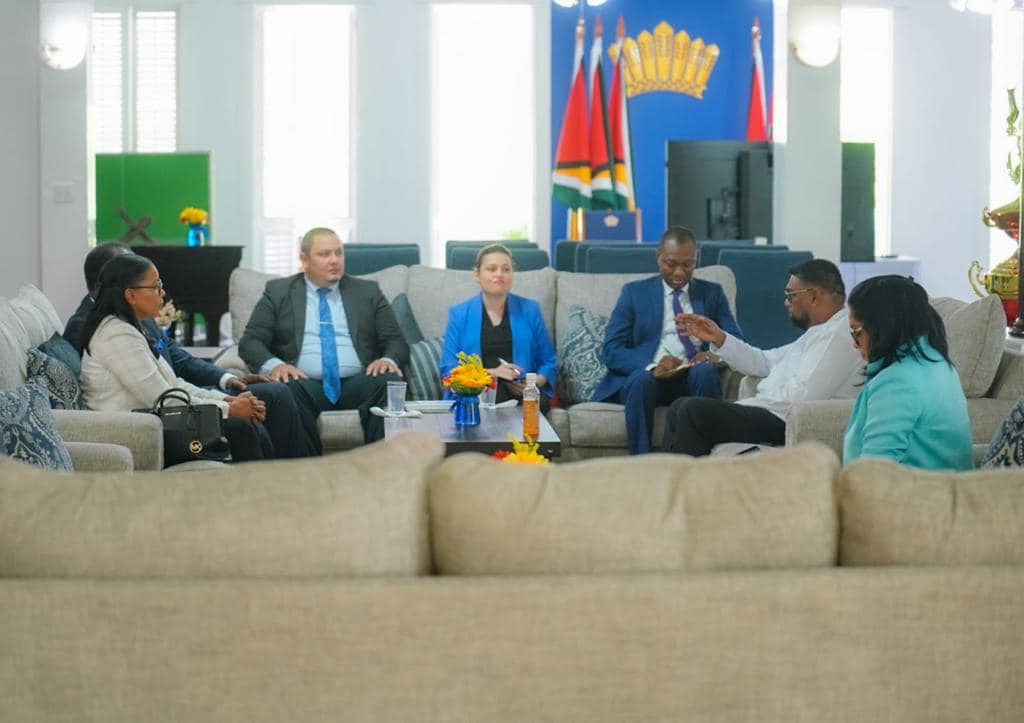 There have been calls for the airline to introduce more non-stop flights between Georgetown and the North American destinations and also reexamine its fares on the various routes.
The new Country Manager Renata Marshall is the holder of Bachelor's Degree in Business Management from the University of Guyana and an Executive Masters in Business Administration from the Arthur Lok Jock Graduate School of Business, University of the West Indies.
She served as CEO of Guyoil from 2018 to 2020.
During her time at the company, she was credited with its turnaround plan that saw the company recording $2.5 billion in profits in 2019, which represented a 63% increase during her first year as CEO.