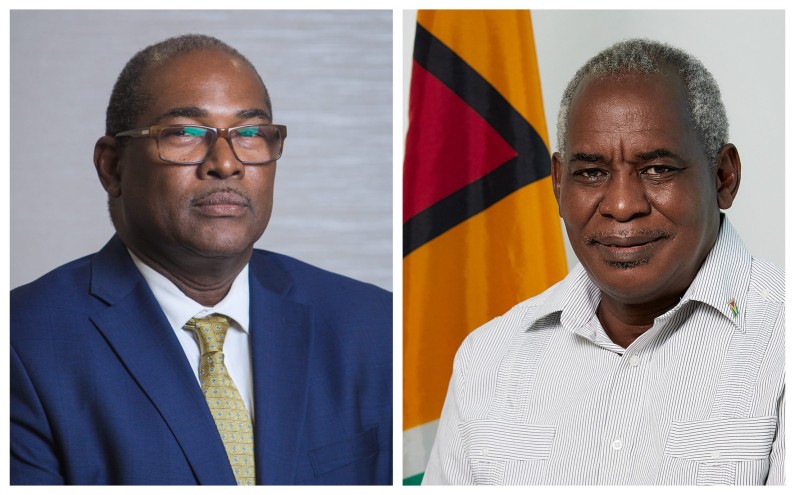 Attorney Nigel Hughes, who is representing Police Sergeant Dion Bascom, is calling on the Minister of Home Affairs Robeson Benn to establish the Protected Disclosures Commission and the requisite regulations in keeping with the Protected Disclosures Act 2018.
Last weekend, Sgt. Bascom made a series of public disclosures on social media in relation to the alleged improper conduct of the lead investigators who were charged with the responsibility of investigating the murder of Ricardo Fagundes which occurred in March last year.
He has since implicated a city businessman, one of his security agents and his colleagues in the Criminal Investigation Department (CID), in what he describes as a major coverup of the execution style murder. They have all denied his claims.
But now, Bascom who is being seen as a whistleblower wants the Government to establish the Protected Disclosures Commission to pave way for his protection amid increasing threats on his life.
Under the Protected Disclosures Act, which was assented to by President David Granger, the Commission is responsible for receiving and investigating disclosures of improper conduct in public and private sectors.
"In the light of the clear intended responsibilities of the Protected Disclosures Commission to receive disclosures of improper conduct and to provide protection to persons making disclosures, and in the light of the imminent threat of danger to our client, we are instructed to request, as we hereby do, that you forthwith cause to be established the Protected Disclosures Commission and to establish regulations pursuant to section 31 of the aforementioned Act," Mr Hughes said in a letter to Minister Benn on Wednesday.
Mr. Hughes warned that failure to act would result in legal action.
"We are finally instructed to inform you, as we hereby do, that your failure to establish the Commission will result in the commencement of proceedings to ensure the establishment of the Commission," Mr. Hughes told the Home Affairs Minister.
Earlier this week, Bascom through his attorney also wrote President Irfaan Ali seeking to be placed in witness protection, while underscoring the need for a professional investigation into the allegations. The President is still to act on the request.
Acting Police Commissioner Clifton Hicken has already rubbished Bascom's claims as "unfounded". But Mr. Hughes, in the letter to the Home Affairs Minister said, the statement by the Police is a clear indication that it has already arrived at a position on the disclosures made.
"By virtue of this single act they have removed themselves as an independent investigator of both the murder of Mr. Fegundes or the disclosures made by our client," Mr Hughes said.
The Police Office of Professional Responsibility that was tasked with investigating the matter has indicated that it has already completed its probe and the file was sent to the DPP for advice.