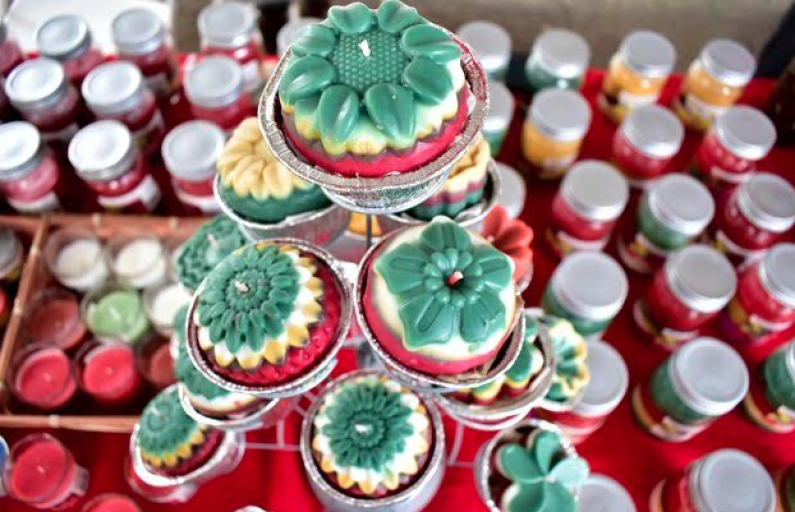 As part of activities slated for Guyana's Independence celebrations, local artists are showcasing their products at the Visual Art and Craft Market on Main Street.
The event opened on Wednesday morning and will wrap up on Thursday evening.
One of the exhibitors, Violet Whitehead, who is the owner of Flower Makers said she hopes to get more support from the public.
She said, "It is supposed to be Independence so we are hoping that visitors will come and they will see the kind of things Guyanese do, and experience Guyanese craft. What we are really hoping for is sales." Whitehead added that her products are all made from natural materials.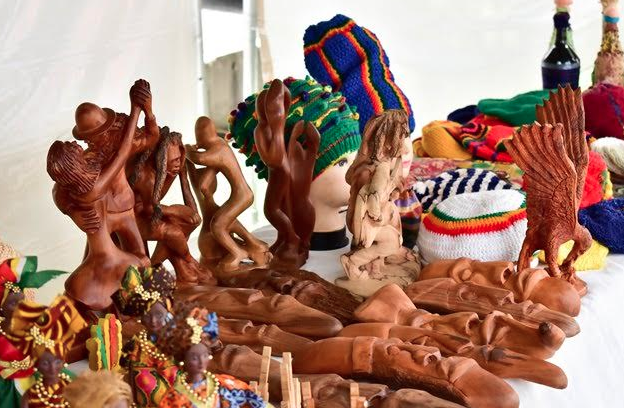 Minister of Social Cohesion, with responsibilities of Culture,Youth and Sport Dr. George Norton said that he is always impressed with such exhibitions and welcomed the chance to meet the artists.
"This is an opportunity for the participants to get an increase in their rate of sale…if you look at them (the creations) they do take a lot of time to make", Minister Norton said.
The Visual Art and Craft Market is being hosted by the Ministry of Social Cohesion and aims to give the local artists much needed exposure.