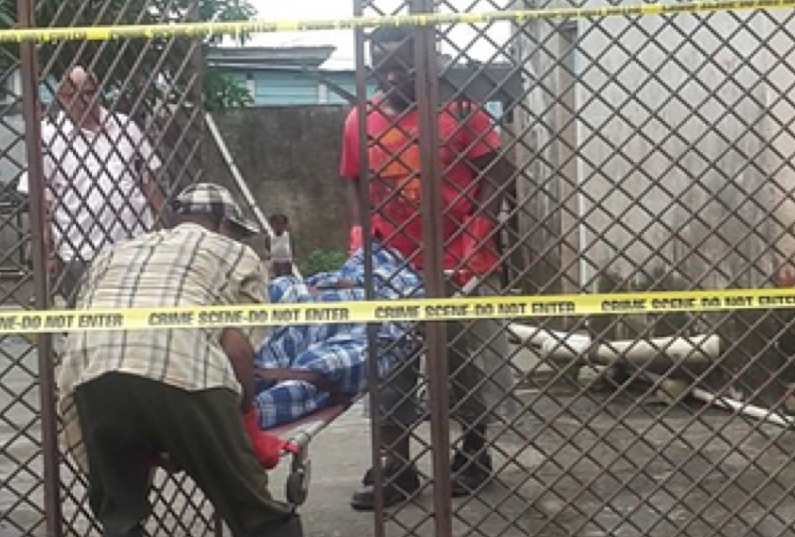 Residents of Leopold Street, Georgetown woke up this morning to find police investigators lining the street as they began a murder investigation. Residents were told that one of their neighbours had been stabbed to death during the night.
Police identified the murdered man as Deon Macy. His lifeless body was discovered just after sunrise in the shack he occupied at lot 67 – 68 Leopold Street.
News Source was informed that the man was found sitting on the floor, in a slouching position, with several stab wounds to his body.
He lived alone but according to residents, he is well-known to the police; having been involved in several police related incidents.
No one could give an account of what transpired.
The body was removed from the premises shortly after 8:00am and according to residents, the man was a "junkie" who worked part-time at a nearby car wash.
"He was a nice man… anything he use to help out with in the area. All I want they do is find the killer and put the person to face time in jail," one woman could be heard remarking.
Investigations are ongoing.