Former Mayor of Georgetown and APNU Councillor Patricia Chase-Green has gone red for the upcoming local government elections.
Chase-Green who was last elected to the Georgetown City Council under the APNU banner in 2018 has emerged as one of the new faces for the governing People's Progressive Party in the upcoming elections.
The former Mayor who had complained against the PPP government in the past of stymying the work of the City Council and who was at the forefront of the bungled Parking Meter Contract that led to weeks of protest and left the government facing a multi-million dollar lawsuit, now says her focus is on "One Guyana".
"All I would say to the press is that I support One Guyana, unity and progress. That's all I say for now, One, Guyana, Unity and progress", Chase-Green said.
Chase-Green believes the municipal elections for Georgetown will see  a "clear win" for the PPP.
The former City Mayor is also a former Executive Member of the People's National Congress and the now dismantled Good and Green Guyana party.
Another current APNU Councillor, Tricia Richards from the East Ruimveldt area, has decided to throw her support behind the PPP for this year's local elections.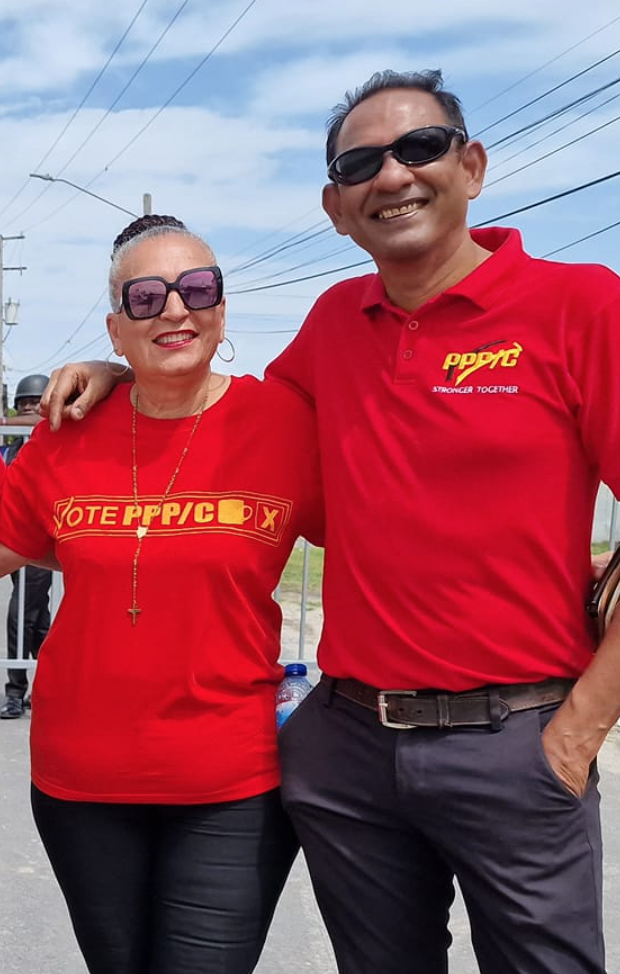 Former Independent City Councillor for the Albouystown/Charlestown Constituency, Malcolm Ferreira is also throwing his support behind the PPP for the upcoming elections.
The popular radio broadcaster was elected to the City Council in 2016, but decided against seeking re-election at the 2018 local government polls. He said he decided to re-enter politics to push for more development in his community.
Another former independent candidate for local elections, Don Singh, will be campaigning for the PPP at the upcoming local elections. Singh who lost his bid to get a seat on the Georgetown City Council in 2018 was one of the leaders behind the parking meter protest that stained the Chase-Green Mayorship.
Today he was seen embracing Chase-Green at the nomination day activities, and declared on social media that parking meters were not damaged today.