Regional Airline, LIAT on Monday morning announced that its Board of Directors has appointed a 35 year aviation veteran as the company's new Chief Executive Officer.
The new CEO is David Evans who is a British National who has more than 35 years of experience in senior roles within the aviation industry, according to LIAT.
"Between 1975 and 1997, Mr. Evans served as Airport Manager, Country Manager and Area Manager with British Airways in East Africa, Saudi Arabia, France, Philippines, China, Denmark and the United States. In this latter role, he held responsibility for the airline's activities in Latin America and the Caribbean", the airline said in a statement.
In 1997, Evans became Managing Director, British Airways Regional, a position held until 2001 when he became Managing Director, British Airways CitiExpress and BA Connect, serving in that capacity for six years.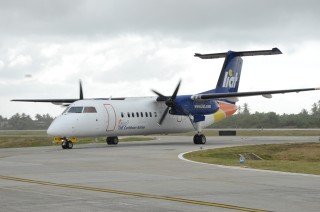 He Joined the United Nations UNDP programme in 2007 and under their auspices served as Chief Operating Officer of Zambian Airways in 2007. In 2009 he joined Kuwait start-up airline Wataniya Airways as Chief Commercial Officer. Since then he has provided strategic and commercial consultancy services to Egypt's Nile Air and other organisations in the Middle East.
According to LIAT, Mr. Evans, who speaks Spanish, French, German and Mandarin Chinese, holds an MBA in Business Administration from Lancaster University and Combined Honours in Modern Languages from Wadham College, Oxford University.
Mr. Evans assumes the chief executive responsibilities from Mrs. Julie Reifer-Jones, who has been Acting CEO since the resignation of Captain Ian Brunton in September 2013.
 LIAT has been looking to restructure itself. The airline has been building on a new fleet of aircraft and has been looking at proposals to drop some of its less profitable routes.