The move by the management of the Linden Hospital to lock the gates on all unvaccinated staff members resulted in work in the hospital's emergency unit and operating theater grinding to a halt.
Nurses, Doctors and other staffers who are unvaccinated were denied entry into the hospital's compound this morning. They were told that they must be vaccinated in order to report for duty. The unvaccinated Doctors were eventually allowed access to the hospital this afternoon.
Some of those who worked the overnight shift were forced to work additional hours before eventually leaving the hospital with several wards and units unattended.
Some of the nurses and doctors did not provide any reason for not taking the vaccines to protect them against COVID-19. However, they complained that the Government and the Hospital were now forcing them to make a choice between earning a living and getting vaccinated.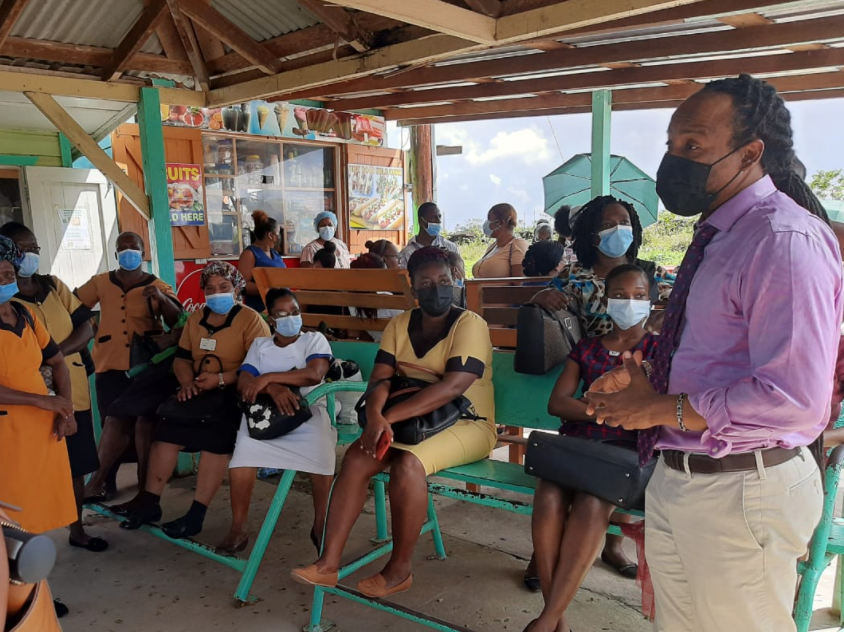 The Hospital's management has indicated that it is following the government's order which prescribes that all persons visiting a government agency must either be vaccinated or must make an appointment.
Regional Members of Parliament Jermaine Figueira and Devin Sears met with the locked-out nurses this afternoon and expressed concern about the situation and the decision of the management at the hospital.
MP Figueira told the nurses that it is shameful that the same government that has denied them an increase in their salaries throughout the pandemic is now denying them access to their workplace.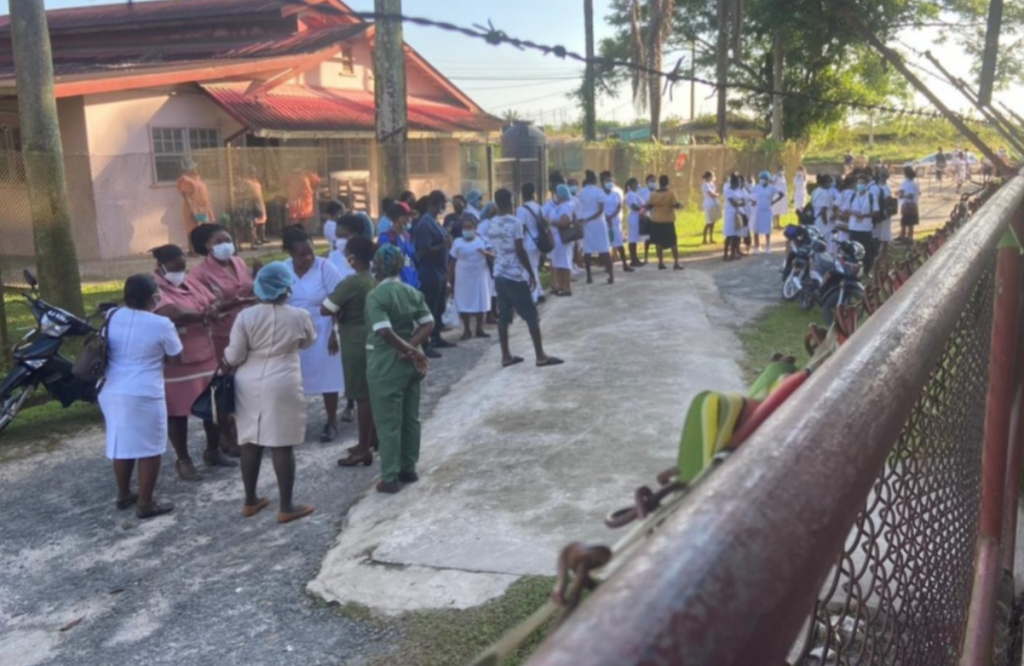 He said the nurses will have to be paid since they were not absent from work. The Member of Parliament said he intends to raise the development with the Opposition Leader.
While the Georgetown Hospital is demanding that all visitors and incoming patients except emergency cases, be vaccinated or show proof of a negative COVID-19 test result, it has not made a decision to lock out those nurses and doctors who are unvaccinated.
However, at the Infectious Diseases Hospital at Lilliendaal, a number of unvaccinated staffers were locked out yesterday, forcing those on duty to work double shifts.
One doctor told News Source that the situation got so bad overnight, that Doctors who started their duty at 6 am on Monday were still working at 2 am this morning with no relief system in place.
The Government has been stepping up its policy to encourage vaccinations. While it maintains that taking the vaccine is not mandatory, it has now put a number of systems in place to force the unvaccinated to get vaccinated.