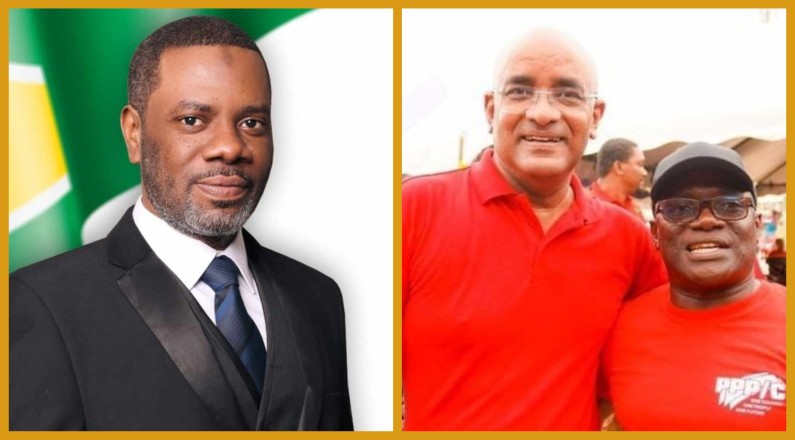 The Linden Mayor and Town Council has rejected the Local Government Commission's appointment of People's Progressive Party/Civic (PPP/C) Activist Lennox Gasper as the Municipality's Town Clerk.
The Council is calling for Mr. Gasper's appointment to be rescinded.
Describing the appointment as "unilateral", Mayor of Linden, Sharma Solomon, in a statement today accused the Local Government Commission (LGC) of failing to follow the prescribed process as outlined in the Local Government Commission Act, which includes consulting with the Municipality.
"This action directly contradicts the Constitution of Guyana, the LGC Act, and the Municipal and District Councils Act. The LGC's failure to follow the prescribed process in this appointment is a clear violation of established legal frameworks and undermines the principles of fairness, transparency, and good governance," Solomon said.
The Mayor said based on established procedures, once a vacancy exists, the Council would first inform the Commission, and then seek its approval to advertise the vacancy either internally or externally.
He said once applications are received, the Council and a representative of the Local Government Commission would engage in a shortlisting exercise to select candidates who suit the requirements.
Candidates selected would then be invited to an interview and the successful candidate would be employed with the approval of the Local Government Commission.
The Mayor said none of that was done in the appointment of Lennox Gasper as the new Town Clerk.
"The Commission chose to ignore even its circular and made a unilateral appointment. The position was not advertised, and no applications were submitted but an appointment was made, and worse of all the person appointed happened to be the PPP/C spokesperson for the region. How much more shameful can this be?" Solomon said.
He said the actions of the Commission have undermined the democratic process and the rule of law, and have caused significant confusion and disruption within the town.
"The Council strongly rejects this political appointment and demands that the LGC immediately rescind it," the mayor said.
Mayor Solomon said the Council will continue to uphold the highest standards of transparency, accountability, and good governance, and will not tolerate any action that undermines the integrity of the Local Government System or the trust of the people.
Before joining the PPP and serving as one of its activists and campaign coordinators for the last Local Government Elections, Gasper served a previous Linden Council as an APNU+AFC Councillor.
He switched sides in the lead up to the last national elections.