Guyana and Suriname this afternoon wrapped up the first day of high-level talks between the two Presidents and their delegations at Arthur Chung Convention Center as part of the Surinamese President's four-day official visit.
President Irfaan Ali said the two sides are looking at enhanced collaboration geared towards improving the lives of citizens of both Guyana and Suriname.
The President said the meetings are not time-wasting meetings, but rather they are examining decisions to advance the commitments already made between the two countries.
President Ali said new areas of collaboration have been discussed, including the environment, the oil and gas sector, and the likelihood of establishing a common gas strategy for Guyana and Suriname.
"As you are aware, both parties here have similarities and have similar challenges and opportunities in relation to the environment. Both of us also have to manage an emerging oil and gas sector in the context of our credentials on the environment and climate change. So, that is a new area that we have added."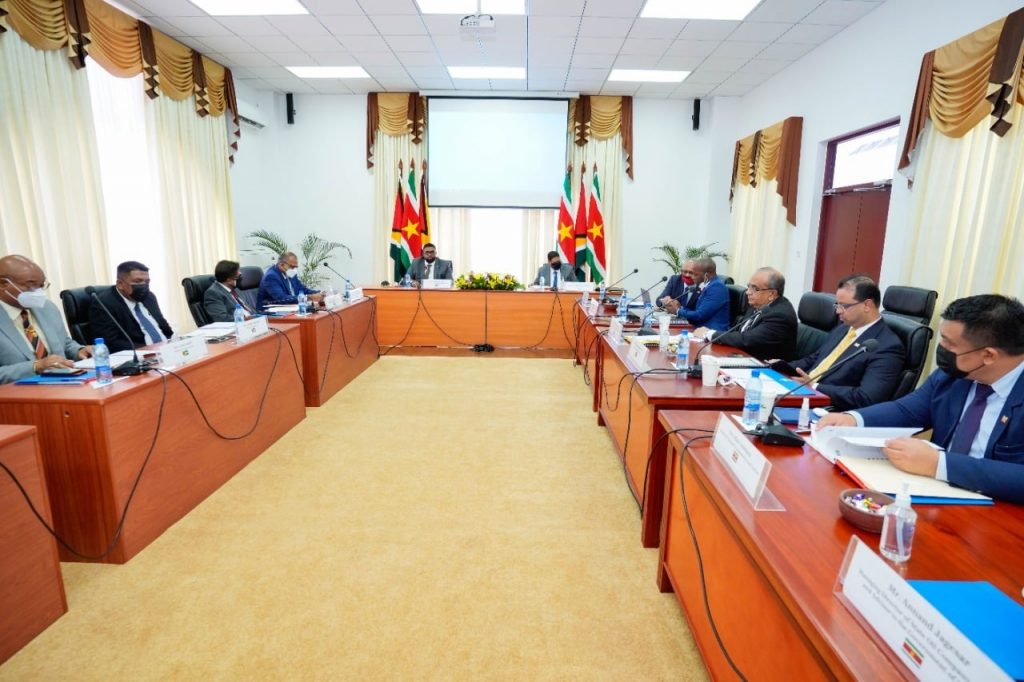 In addition, the two Presidents also discussed local content and the legislation governing local content policy, tourism, and linkages between Suriname, Guyana, and Brazil, infrastructure, agriculture and trade, and enhanced security.
The Surinamese President Chand Santokhi said the engagement allows for the advancement of important discussions between the two countries.
He also reiterated the importance of Guyana as a neighbour as well as a strategic partner for Suriname.