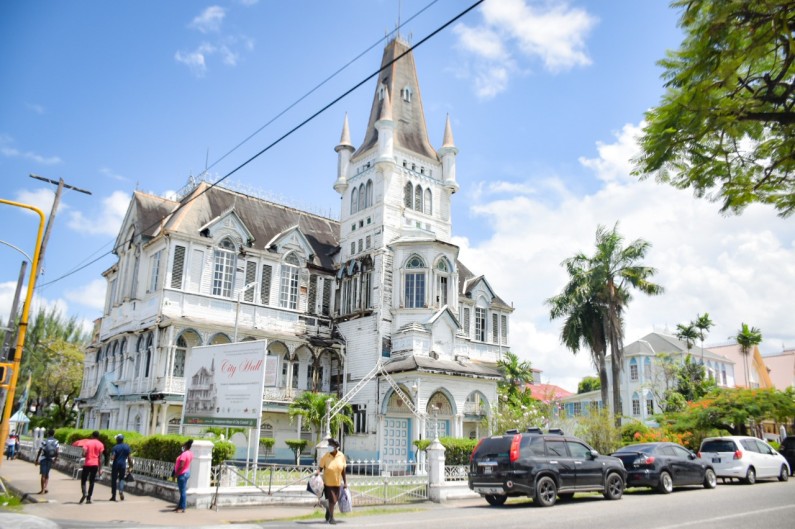 The long-awaited rehabilitation to the historical Georgetown City Hall is set to begin soon.
The Ministry of Local Government today signed a $780 million contract with the Fides Guyana Incorporated company which will be spearheading the restoration and rebuilding.  
The project has an 18-month timeline and according to the Minister of Local Government, Nigel Dharamlall, it forms part of the Government's commitment to restore the nation's capital.
"The Capital city is described as the center of business, and we believe as Government it is our duty, despite the challenges of the City Council and all of the attendant issues associated with the management of the City, we have decided to take the bull by the horn and ensure that the investment is made in the City", the Minister said.
He said the Government will be pressing the contractors to complete the project within the stipulated timeline.
"We are going to hold the contractors to that 18 months period as well. I'm not in the habit of extending contracts at the Ministry of Local Government and Regionaal development. We are not in the habit of extending contracts beyond their due dates because we have made these plans, we are spending on this contract $779.6 million dollars over the next 18 months".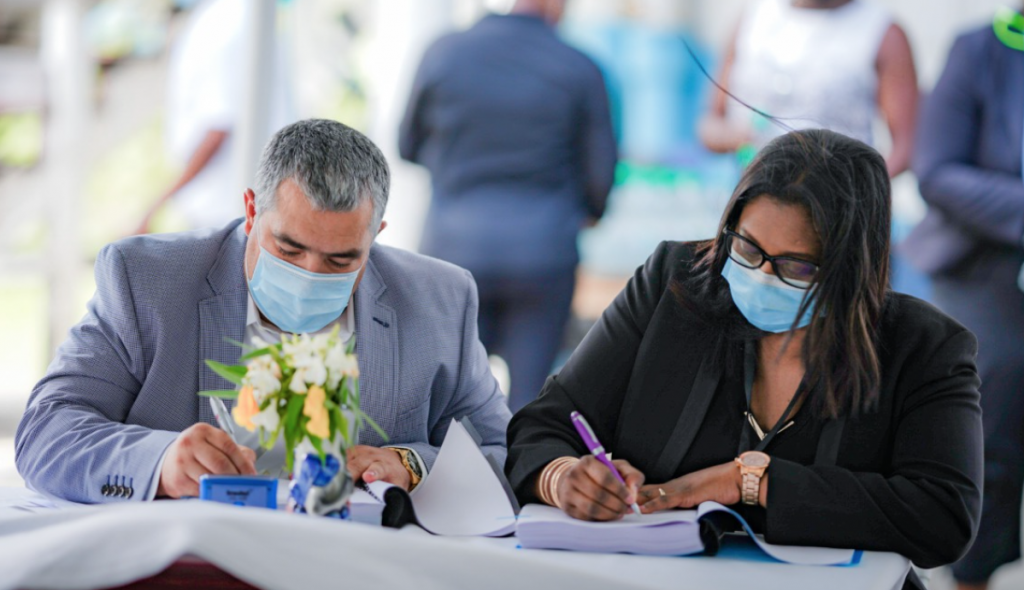 Georgetown Mayor Ubraj Narine welcomed the inking of the contract. He said he would like to see the Government and the City Council work on other projects to beautify the capital.
"I'm happy to see that the Minister has taken this venture to a different level where we can be able to work for the benefit of our people of the city. And, not only to restore City Hall but there are other projects and other development that I would like to work with the Government so that we can be able to get on with the business of the city," Mayor Narine said.
The City Hall building has been in a dilapidated condition for several years, forcing the Fire Service to declare the building a public hazard because of its state.