A Guyanese man is facing drug trafficking and conspiracy charges after he was arrested at New York's JFK airport on February 25, 2015. The man has been identified as Mark Ferdinand.
Ferdinand is a former  gospel singer who worked on cruise ships with various bands and entertainment companies for a number of years.
According to reports, Ferdinand arrived in New York on a Dynamic Airways flight from Georgetown to uplift a quantity of cocaine that another man had reportedly taken to the US from Guyana. The man claimed it was Ferdinand who gave him the illegal substance.
Court documents obtained by News Source revealed that a US citizen who is known to US law enforcement was arrested in Aruba on February 11, 2015 with more than seven pounds of cocaine in the false sides of his suitcases. The man was questioned and immediately deported to the United States.
During his questioning in both Aruba and the United States, the man, who court documents refer to as "the courier", told law enforcement that it was Ferdinand who had furnished him with the two suitcases with cocaine in their false sides. He said he was expected to hand the suitcases over to a relative of Ferdinand who lives in the New York area.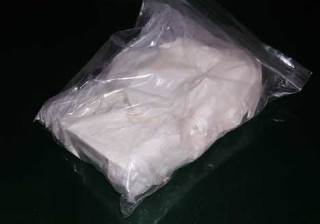 It was at that stage that the US Authorities got "the courier" to make a telephone call to Ferdinand to inquire from him what he should do with the suitcases now that he  is in the New York area. That telephone conversation was recorded and during the conversation, Ferdinand agreed to travel from Guyana to New York to uplift the suitcases himself.
The US Authorities in their court documents state that Ferdinand arrived in New York on February 25, 2015 and was immediately taken into custody and told of his rights. He agreed to be interviewed  by the US agents without an attorney at his side.
According to the US authorities, during that interview, Ferdinand admitted that he had traveled to the US to uplift the two suitcases that contained cocaine and that were given to "the courier"  to take to the U.S.
He also stated that it was his intention to deliver the cocaine to a third man who is unknown to the authorities.
The US government has been stepping up its monitoring of persons traveling to the US from Guyana after a number of drug busts in that country involving Guyanese nationals.
Filed: 2nd March, 2015